Partner community
View all business and referral partners in our network.
Company Name: SkuVault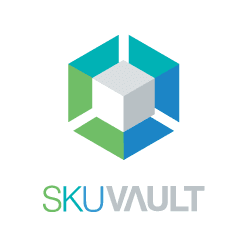 Company Description: The cloud-based SkuVault inventory and warehouse management system provides barcoding and other advanced capabilities for helping eCommerce retailers prevent stock shortages, improve warehouse efficiency and reduce human error. The solution integrates with Amazon, Bigcommerce, ChannelAdvisor, eBay, Magento, ShipStation, ShipWorks, Shopify, Volusion and more.
Market Emphasis: eCommerce retailers, wholesalers and brand owners with annual sales of $2 million to $50 million.
Company Website: www.skuvault.com
Twitter: @skuvault
Facebook: SkuVault
LinkedIn: SkuVault
Google+: Skuvault
YouTube: SkuVault