Partner community
View all business and referral partners in our network.
Company Name: Melton Technologies, Inc./Melton Web Services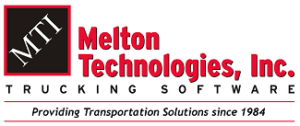 Company Description: Provides desk top and cloud-based TMS systems for the trucking industry – Shipment management, billing, rating, dispatching, invoicing driver and owner operator settlements – also integrating with best of breed technology.
Market Emphasis: Trucking companies less than 100 trucks.
Company Website: www.meltontechnologies.com / www.meltonwebservices.com
Facebook: Melton Technologies – Trucking Software
LinkedIn: Chuck Melton, Owner, Melton Technologies