Partner community
View all business and referral partners in our network.
Company Name: ERPLY Inc.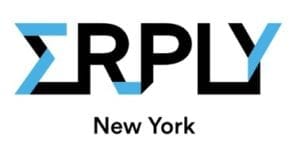 Company Description: Erply Retail was founded in 2010 with one mission in mind: To give businesses the easiest and most powerful platform to manage their inventory and shops across a series of locations and devices. In the short seven years we've been in business, Erply has successfully transformed the retail software landscape with our cloud-based system that's supplanted legacy servers by way of true centralization, software updates and phased out maintenance. From sales invoicing to order fulfillment and product management, Erply is constantly redefining and advancing the ERP territory, having established a global presence in over 15 countries.
Market Emphasis: ERP, inventory management, warehouse management, reporting, accounting, point of sale, sales promotions, coupons and business software.
Company Website: http://www.erply.com
Facebook: Erply
YouTube: ERPLYsupport