Partner community
View all business and referral partners in our network.
Company Name: Emerald TC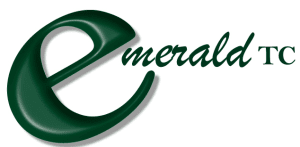 Company Description: Emerald TC helps mid-market, multi-location businesses choose and implement enterprise management technology solutions that transform their processes to increase their productivity, growth and profitability. Through ongoing professional support, the company empowers its clients to easily and seamlessly share information throughout the office, across the enterprise or around the world.
Market Emphasis: Consulting, installation and support of Sage ERP, CRM and other software for the financial, healthcare, manufacturing and distribution markets in the southeastern U.S.
Company Website: www.EmeraldTC.com
Twitter: @EmeraldTCnews
Facebook: Emerald TC
LinkedIn: Emerald TC