Partner community
View all business and referral partners in our network.
Company Name: Eide Bailly LLP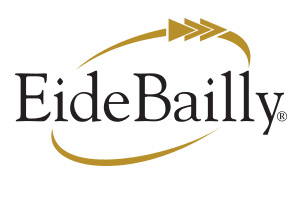 Company Description: At Eide Bailly Technology Consulting, we trust there is a better way; a better way to do business and to realize the extraordinary potential in the marketplace today. We aim to be our clients' trusted business advisors, guiding them through the advancements in technology, from assessing their business needs to implementing the right solution and supporting their systems.
Market Emphasis: Infrastructure, Networking, IT Security, ERP, CRM, Business Analytics, Business Planning
Company Website: https://technologyconsulting.eidebailly.com/
Twitter: @EideBaillyLLP
Facebook: Eide Bailly
LinkedIn: Eide Bailly LLP
YouTube: Eide Bailly