EDI compliance without all the headaches
Are EDI mapping and EDI maintenance tasks slowing you down?
Is order process taking too much time? EDI can automate your order receipt, no more manual entry or multiple logins. Simplify your EDI with SPS Commerce Fulfillment, the industry's only full-service EDI solution with over 95,000 pre-mapped trading partners worldwide.
Stress-free EDI compliance
Full-service team handles all EDI mapping updates
Eliminate hidden fees and chargebacks
Have you asked questions like:
"Are you struggling with antiquated, on-premise EDI technology? "
"Does EDI compliance seem harder than it should?"
"Does your EDI system require time-consuming maintenance updates?"
If you answered "yes" then it might be time to switch to a full-service EDI solution
As your full-service partner, SPS helps you become EDI compliant without straining your internal IT resources. We handle all the complex technical details of EDI mapping and EDI maintenance on your behalf.
Stop worrying about your IT department's backlog and add new EDI connections quickly and easily.
Remove EDI processing delays and errors that can cause chargebacks.
Quit losing sleep about changing EDI requirements across your customer base.
Get rid of EDI billing surprises and unexpected IT costs.
Eliminate technical challenges from integrating EDI with new business systems or across multiple systems.
EDI compliance is the accurate configuration of order data exchanged from one system to another. With over 100 unique types of EDI documents, in-house EDI can be a daunting task that requires an extensive amount time and resources.
Why do business need to be EDI Compliant?
Each retailer indicates which specific documents your business must follow in order to complete business and become EDI compliant. This means that your trading partner's EDI requirements can change at any time. SPS Commerce will make the necessary adjustments, such as EDI mapping, on your behalf so you can continue business as usual and stay EDI compliant.
Are these common EDI issues familiar:
It takes weeks, or even months, to connect with a new trading partner.
You're overwhelmed with all of the different EDI compliant requirements for transaction processing and EDI testing across your customer base.
Your EDI system is complex and the small team that manages it is reaching retirement age.
Your IT team does custom EDI mapping for each trading partner and EDI maintenance is difficult to manage.
You struggle to keep up with maintaining EDI maps, especially when trading partner requirements change.
EDI errors and delays are damaging your customer relationships.
Imagine the impact if you could:
Add a new trading partner in hours—without building anything in-house.
Work with an EDI partner that takes ownership of all of your trading partner requirements so you always stay compliant.
Rely on your EDI provider to make all EDI map changes on your behalf.
Stop stressing about EDI errors with a team that proactively monitors your EDI and notifies you of errors before they reach your trading partner.
Exchange data with all your trading partners through a single connection.
Empower your staff to easily see every EDI transaction and document, as well as how information is flowing through your EDI system.
Reduce data entry and errors by automating EDI with your business system of record.
"Our customer service team was spending most of their days logging into various portals, printing or downloading orders and keying them into our system. There are plenty of other things we needed them doing. With EDI from SPS, orders arrive automatically and there is no data entry."
– Andrew Whittaker, Operations Director at OZtrail
Simplify, standardize and streamline EDI compliance
SPS Fulfillment is a full-service EDI solution with technology that leads the market, a reliable team of experts to make everything work, and ongoing support to keep it all running smoothly.

Automatic EDI mapping updates
No more debugging & re-configuring retailer data requirements on your own. We do it all for you.
Seamless system integration
Pre-built solutions for connecting EDI to more than 100 accounting, ERP, WMS and TMS systems.
Reduce data entry needs and costs
Companies using SPS Commerce Fulfillment have been able to cut thousands of hours in manual data entry tasks.
Support any trading partner requirement
A one-time connection with SPS ensures EDI compliance with leading retailers, vendors, grocers, distributors, 3PLs, manufacturers and more.
Get help whenever you need it
Get 24x7x365 expert support and stop worrying about costly errors, delays or system glitches disrupting your retail relationships.
Ready to simplify your EDI compliance process?
Fill out the form below to setup a 10-min demo with our EDI specialists.
Just 10 minutes to see how quick and simple EDI can be… with the experts and right solution at your fingertips.
Get a personalized consultation and demo
Get recommendations specific to your business and retailers
Hear how companies like yours are using SPS Fulfillment
See why more companies trust our solutions than any other EDI provider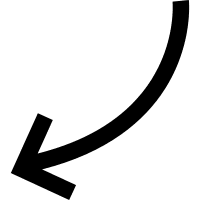 The biggest retailer network.
The most widely used EDI solution.
The most reliable technology.
The best customer support.