Avlon Industries & SPS Commerce: An Omnichannel EDI Success Story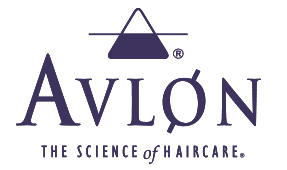 Customer Type:
Supplier
Industry:
Health & Beauty
Headquarters:
Melrose Park, IL
SPS Product:
Fulfillment with System Automation
System:
Sage X3, MAPADOC
Customer Since:
2013
Executive Summary
Supporting EDI requirements from multiple retailers left Avlon working with a number of EDI providers and downloading orders from vendor portals. Two years ago, they wanted a change. They decided to consolidate onto a single EDI platform to manage orders from all of their retailers and across all of their channels (e-commerce, Shopify, retail, etc.). They chose SPS Commerce. Using SPS Commerce Fulfillment for EDI, the beauty product supplier is adding new retailers, including Target, with ease and all orders are automatically sent to their ERP, Sage X3. The SPS solution has expanded with Avlon to manage their Shopify and Amazon Marketplace orders in 2020.
Since working with SPS, Avlon has appreciated the care and attention they've received from their SPS team that has become familiar with their business, systems and needs.
Experiencing the full-service EDI difference
Avlon Industries first started doing EDI with SPS Commerce Fulfillment to comply with Walmart's trading requirements in 2013. They felt confident in this decision knowing that SPS had connected vendors to this retailer for more than a decade. Avlon's team wanted a solution that would provide ongoing EDI compliance to Walmart's trading requirements. Like most vendors, the company had other EDI solutions in place to support various retailer accounts, but quickly saw the advantage of using SPS Fulfillment.
"SPS provides a higher level of support than any other EDI provider we used," said Hai Vu, MIS Manager at Avlon. "Many were just a hosted solution, but SPS was so much more. Their staff sees to our every need and question and takes the time to understand our business. The partnership is amazing, and our experience couldn't be better."
Vu and his team chose SPS Commerce as their exclusive EDI provider due to the customer service it had received from the company. "From our account managers to our implementation teams and support, every interaction and experience has been professional and devoted to our success. Every six months, we meet with our account team to review our activities and upcoming needs. They are in touch with our business and our trading partners' needs. Working with SPS has been a great experience."
Replacing vendor portals with omnichannel EDI
Before doing EDI with Walgreens, Avlon received their orders through the retailer's portal. They would manually download orders and submit invoices. The process was cumbersome, especially when they were selling across multiple retailers and wanted one source for all orders.
In January 2018, Avlon moved their Walgreens relationship onto their EDI solution with SPS.
"Using EDI is much easier than accessing a retailer's portal," said Vu. "Orders from all of our retailers are now in one place and we don't need to manually download documents, everything comes in via SPS and is integrated into our Sage X3 solution. This has saved us significant time and made us a better partner."
Growing with new retailers, new connection, same great service
The health and beauty company has continued to grow, adding new retailers including Nash Finch, JCPenney, Sally Beauty Supply and Walgreens. With each new connection, Avlon simply asked the SPS team to make the connection and it was done.
"When we sign with a new retailer, I only need to reach out to our implementation specialist at SPS to have them added to our EDI solution," said Vu. "They know the retailer's requirements, so the setup and testing are quick and reliable. They do it all in a very short period of time."
Automating even more with system automation to Sage X3
In January 2018, Avlon further automated its SPS Fulfillment EDI with system automation to its ERP, Sage X3, cutting all manual processes from its order management cycle. Order flow directly from their retailers, through SPS Fulfilment and are automatically integrated into their internal system for hands-free order processing.
Adding E-Commerce Orders with EDI for Shopify
The next step in its EDI journey was to include e-commerce and marketplace orders into the streamlined process. Avlon was searching for a better way to manage its e-commerce orders from Shopify. The supplier had used several solutions to support this channel but didn't like having separate systems to manage orders from their e-commerce channel and their retailers' orders. They wanted a single solution where they could view all of their orders. Avlon solved this problem by expanding their SPS EDI solution to include these e-commerce orders alongside their retailer store orders.
"Our Shopify and retail orders come to us through SPS Fulfillment for EDI and automatically populates our Sage X3 solution. We can work within a single solution and view orders from all of our sales channels," said Vu.
During the 2020 pandemic, Avlon was an essential business as they transformed their production facilities to manufacture hand sanitizer. Using SPS, orders for these new products was streamlined and uninterrupted.
The next step for Avlon is to add their Amazon Marketplace orders in 2020.
The Challenge:
Streamline EDI operations onto a single platform that supports omnichannel orders
The Solution:
Use SPS Fulfillment to manage orders from e-commerce, Shopify and retailers
The Results:
Hands-free EDI backed by SPS staff who fully support it on Avlon's behalf
"Orders from all of our retailers are now in one place and we don't need to manually download documents, everything comes in via SPS and is integrated into our Sage X3 solution. This has saved us significant time and made us a better partner."
– Hai Vu