Partner community
View all business and referral partners in our network.
Company Name: Velosio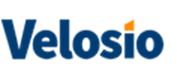 Company Description: Velosio has emerged as a leader in deploying business applications through the transformational cloud and delivering a client experience that is second to none. Among the largest Microsoft partners in North America, Velosio supports the entire Microsoft Dynamics portfolio, Office 365 family and Azure services.  The solutions portfolio, inclusive of ERP, CRM, Productivity and Business Intelligence, extends to Sage and NetSuite.
Velosio is the only Microsoft Cloud Distributor that specializes in Dynamics 365 and is a prominent Microsoft Master VAR.  Headquartered in Columbus, Ohio, Velosio serves over 4,000 clients from offices across the US and Canada.
Market Emphasis: Velosio provides industry leading cloud and on-premise ERP, CRM, Business Intelligence and PSA software solutions from Microsoft Dynamics, NetSuite, Sage and SYSPRO.
Company Website: www.velosio.com
Twitter: @Velosio
Facebook: Velosio1
LinkedIn: Velosio
 YouTube: Velosio