Partner community
View all business and referral partners in our network.
Company Name: Sellbrite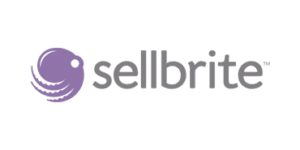 Company Description: Sellbrite is the smarter way to build, automate and grow your multi-channel ecommerce business, and helps you reach new customers no matter where they shop. Create and manage listings, control and sync inventory, and fulfill orders all from a single, intuitive interface that you'll love using. Sellbrite supports Amazon, eBay, Walmart, Jet, Etsy, Sears, Rakuten, Newegg, Shopify, BigCommerce, WooCommerce and more.
Market Emphasis: Multi-channel ecommerce software (marketplace management)
Regions: North America, Europe
Email: info@sellbrite.com
Phone: 323-786-2778
Company Website: www.sellbrite.com
Company Blog: https://www.sellbrite.com/blog/
Twitter: @sellbrite
Facebook: Sellbrite
LinkedIn: Sellbrite
Instagram: @sellbrite
YouTube: Sellbrite
Google+: Sellbrite