To stay ahead in your industry, you need to change how you fulfill orders.
Changing consumer shopping preferences have disrupted your business. Now is the time to update your supply chain practices so you can stay one step ahead of the competition.
Successful order fulfillment is impossible without vendor collaboration.
Have you asked questions like:
"How can I improve profitability of my e-commerce business?"
"How do I expand buy online, pick-up in store?"
"How can I optimize my inventory across channels?"
Meeting consumer expectations while keeping fulfillment costs in check is a monumental challenge. It requires collaborative planning with your suppliers so you can determine:
Which orders will be fulfilled complete
When orders will be shipped
Which orders will be fulfilled on time
See how having the right data from suppliers strengthens your replenishment order process at every step of your supply chain.
SPS Commerce can help you fulfill orders while optimizing profits
Executing order fulfillment across channels is harder than ever. And doing so profitably is impossible without the support of your suppliers. That's where SPS Commerce comes in. We partner with you to automate information exchange with your supplier community. This results in a multi-million dollar business impact for many buying organizations.
We've implemented 500,000 replenishment order solutions for more than 3,000 buying organizations. Typical business results include:
Automate 98%+ of order volume
Reduce inventory by up to 20%
Add 1-2 months of incremental sales
Collaborative planning with suppliers is easier with SPS by your side
"Teaming with our vendor partners is so important, now more than ever. We have so many needs with data and information, and whether it's a nutritional, or a picture, or any of the information to share with our customers, they have the need for more and more of that."
– John Rousell, Chief Operating Officer, Shamrock Foods
Let's set up a time for us to talk more.
You'll here back within 1 business day
Ready to get started?
Consult with an SPS supply chain expert to evaluate your current supply chain and see what's possible for your business.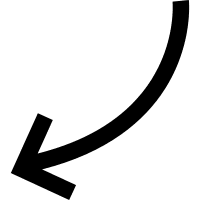 The biggest retailer network.
The most reliable technology.
The best customer support.
The most widely used vendor onboarding solution.
The latest news and resources: