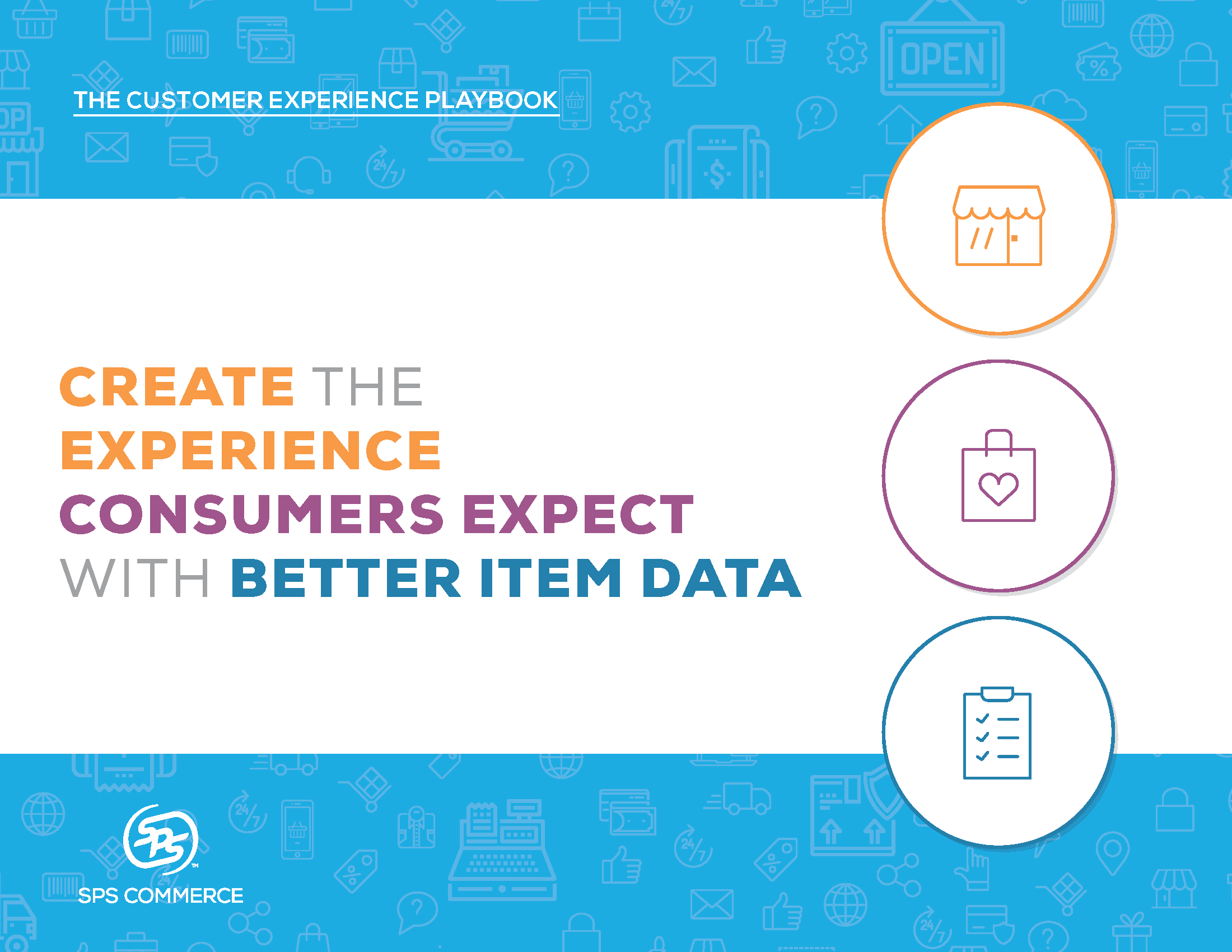 The Customer Experience Playbook
Create the experience consumers expect with better item data
Item data from trading partners is critical to nearly every business system
Why do buying organizations need item better data from trading partners? Inaccurate and missing item data has a variety of negative impacts on customer experience. Getting more complete item data in a more efficient way represents a multi-million impact for many buying organizations.

What are the challenges of executing a data exchange program yourself?
Often, buying organizations underestimate the amount of time and resources required for getting data from trading partners. For example, it can take 10-12 communications per trading partner to set up trading partners on requirements.
How does leveraging a service provider help?
A full-service team includes experts to plan the supply chain initiative, a team dedicated to vendor outreach, as well as technology experts that enable automated data exchange.
What results can buying companies achieve?
With the right data from trading partners, buying organizations can drive higher sales across channels and spend less time on gathering data and correcting errors. This results in a million-dollar impact for many businesses.
"The old fashioned way of gathering the information about the product and then entering it into our systems is very time consuming. Now we don't have somebody keying it in. That allows us to bring that product online quicker."
– Stephen Chase, IT Director of Application Development, Brookstone