Warehouse Shipping Order
EDI Document 940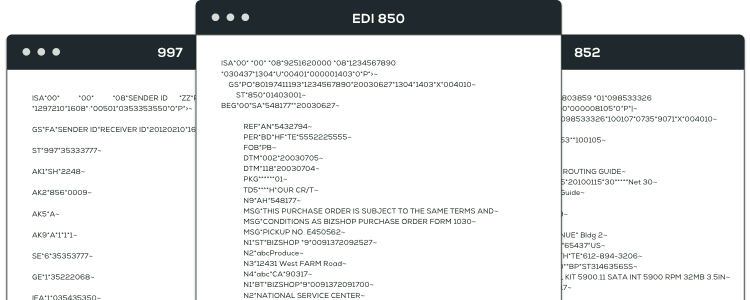 What is an warehouse shipping order?
The EDI 940 document is used to tell a remote warehouse to ship an order and includes information about the destination of the shipment. Mostly used by a supplier to authorize a third party warehouse (3PL) to make a shipment to a buyer, such as a chain store retailer.
The data elements included in an EDI 940:
Supplier information
Required delivery date
Item numbers, descriptions and quantities
Ship-to location
Shipper stipulations
Document flow when using EDI 940:
The warehouse will respond to the shipping order with a 997 Functional Acknowledgment to indicate that the order was received. Before or as the order is shipped, the warehouse will send 945 Shipment Advice back to the supplier. The supplier will use the 945 to then send an 856 Advance Shipping Notice, and later, an 810 Invoice to the buyer company.
Benefits
The 940 Warehouse Shipping Order data can be produced from 850 Purchase Order information that was received from a buyer or from the supplier's sales order. If necessary, the 940 can also be used to change or cancel an order.
Eliminate the expense of manual processes.
Remove the time and effort of taking it on yourself. Start here.