Purchase Order Change
EDI 860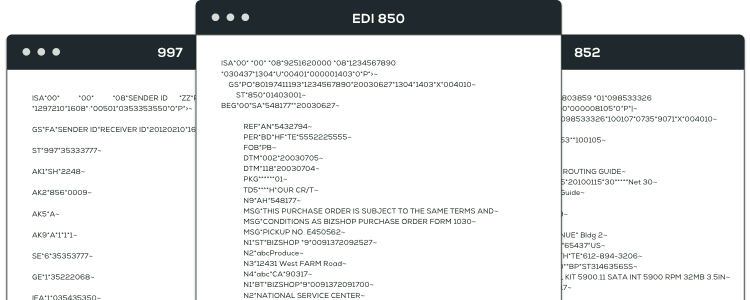 What is an EDI 860?
An EDI 860 is an electronic transaction used to request a change to a purchase order (an EDI 850). This document is primarily used when a supplier wants to communicate updates to an open order to the purchaser.
There are two electronic documents that support the purchase order change: The 860 and the 876.
The 860 is more widely used in general merchandise.
The 876 is grocery focused.
The key data elements included in a purchase order:
Purchase order number
Purchase order date
Type of order change (change/cancellation)
Additional data that may also be included in the purchase order:
Product item/services identifiers such as UPC/EAN/GTIN
Location(s) where products or services should be supplied to
Vendor number
Item price
Item quantity
Additional item/services identifiers such as buyer item number and/or vendor part number
Item description
Pertinent dates (i.e. cancel by dates, requested ship and/or delivery date)
Item additions and/or deletions
Benefits of using an 860
There are benefits to both the purchaser and supplier of implementing electronic trading of the purchase order change.  Many of these are dependent on the level of automation and integration for both parties. Some of the benefits include:
Issuing an electronic change updates the purchaser's and supplier's system to create a record of the change, should any discrepancies arise. This provides an audit trail.
Can be used to notify a supplier if their orders has been cancelled or their requested changes on the 855 are rejected.
Allows a purchaser to modify an order quantity based on current inventories and future demand planning.
Elimination of data entry errors associated with manual processes.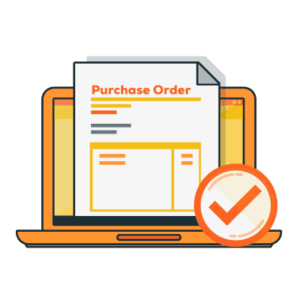 Related content:
Learn more by reading our blog post: "EDI 860: Advantages of the Purchase Order Change Request"
Read the blog post
Eliminate the expense of manual processes.
Remove the time and effort of taking it on yourself. Start here.