Purchase Order Acknowledgement (POA)
EDI Document 855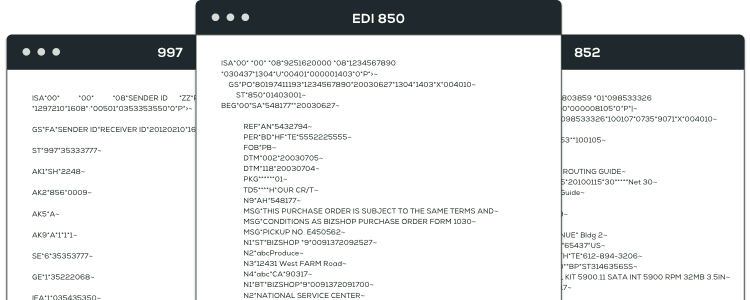 What is a purchase order acknowledgement (POA)?
The primary purpose of the purchase order acknowledgment (EDI 855) is for the supplier to confirm receipt, reject, or request modification of an order back to the trading partner. These changes can include but are not limited to price, quantity, and dates.
The key data elements included in a purchase order acknowledgement.
Purchase order number
Expected ship/delivery dates
Product/service identifiers such as UPC/EAN/GTIN with their respective quantities
Order and item status (i.e. accepted, rejected, or backordered)
Additional data that may also be included in the purchase order acknowledgement are:
Vendor number
Item price
Additional item identifiers such as Buyer Item Number and Vendor Part Number
Item description
Benefits
There are benefits to both the purchaser and the supplier of implementing electronic trading of the purchase order acknowledgement. Many of these are dependent on how automated and integrated the transaction is for both parties. Some of the benefits that can be realized include:
Provide timely and automated visibility into a suppliers commitment to fulfill
Supports alignment of order information between suppliers and their trading partners
Reduces post invoice reconciliation issues
Allows retailers to confirm supplier fulfilled e-commerce orders for end consumers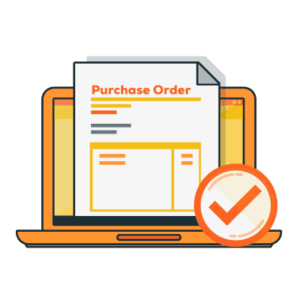 Related content:
Learn more by reading our blog post: "EDI 855: Advantages of the Purchase Order Acknowledgement."
Read the blog
Eliminate the expense of manual processes.
Remove the time and effort of taking it on yourself. Start here.

(You'll hear back in 1 business day)