Payment Order / Remittance Advice
EDI Document 820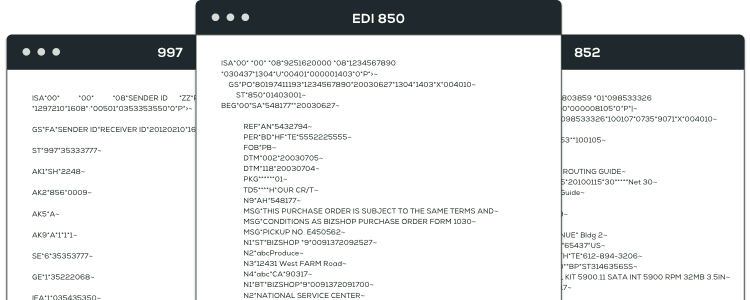 What is an payment order/remittance advice?
An EDI 820 is an electronic document that can be used to initiate payments and send remittance information. This document provides suppliers with the ability to reconcile which invoices have been paid in full for any given payment.
The data elements included in an EDI 820:
Trading partner identification
Invoice payment information
Banking & account identification
Invoice adjustments
Payment amount
Document flow when using EDI 820:
A trading partner will send an 820 Payment Order/Remittance Advice to a supplier after an 810 Invoice is received, especially in the case of an Electronic Funds Transfer.
Benefits
The benefit of automating the EDI 820 reduces issues caused by manually sending an email or fax.
Eliminate the expense of manual processes.
Remove the time and effort of taking it on yourself. Start here.