Date: Wednesday, October 3, 2018 5:00pm – 7:30pm
Location: Finnegans House, Brewer's Den 817 South 5th Avenue Minneapolis
  We're taking over the exclusive Brewer's Den at Finnegans House to bring together a select group of local retailers and brands for a discussion on building a solution stack that enables exceptional shopping experiences.
Guest Speaker & Panel Moderator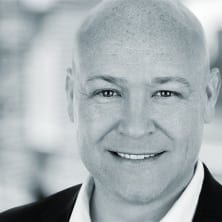 Brendan Witcher
Vice President, Principal Analyst, Forrester Research
Brendan serves digital business strategy professionals. He is an expert on eCommerce business, consumer behavior, and technology trends in the digital engagement space. He is also an authority on technology developments that affect both online and offline commerce industries, as well as vendors that help deliver today's leading strategies and tactics in digital excellence.