SPS Commerce & Otis McAlister: A Success Story
Otis McAllister partners with SPS Commerce and Beck Consulting for an EDI solution for Microsoft Dynamics NAV. By doing so, they were able to drastically reduce their EDI management responsibilities and onboard new trading partners faster. This is the story of why their CIO chose this joint solution and set his company up for success.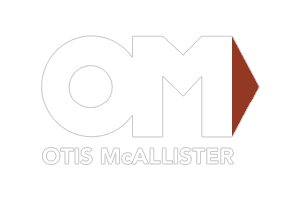 Customer Type:
Distributor
Industry:
Food Wholesale
Headquarters:
Oakland, CA
SPS Product:
Fulfillment
ERP:
Microsoft Dynamics NAV
Network Member Since:
2008
About Otis McAllister
Founded in 1892, Otis McAllister is one of the oldest and most widely recognized companies dealing in the worldwide trade of food products. Today it sells into more than 65 countries on six continents, distributing many private-label products as well as its own brands including Angelita, Himalayan Pride, La Sirena, Super Lucky Elephant and Village Harvest. Otis McAllister's products can be found on the shelves of leading grocery retailers, including Albertson's, Costco, DECA, Safeway and Wakefern, among others.
Technology and Partnerships Enable Growth
"As a distributor, Otis McAllister must provide additional value to our customers and be extremely efficient in our operations to sustain our margins," said James Kochheiser, CIO at Otis McAllister. "Leveraging leading technology is one of the best ways we've found to achieve these goals and thrive in any economy."
As a part of its ongoing commitment to excellence, Otis McAllister teamed with Beck Consulting in 2008 to improve the ease-of-use and reliability of its Microsoft Dynamics NAV system and integrated solutions. "Our partnership with Beck Consulting resulted in a more flexible and reliable ERP foundation for our company to grow on," continued Kochheiser. "Beck truly understands how an ERP system impacts all areas of the business. They made adjustments to Microsoft Dynamics NAV quickly and without interrupting current workflows. In addition, Beck was instrumental in introducing Otis McAllister to complementary solutions, like SPSCommerce.net, that could help us continue to grow our business."
Integrated Fulfillment for Microsoft Dynamics NAV
EDI was not only a priority for Otis McAllister, but also a requirement for doing business with its grocery customers. In 2009, Beck introduced Otis McAllister to SPS Commerce's EDI Service for Microsoft Dynamics NAV and the BCedi adapter developed by Beck Consulting. BCedi is a stand-alone, flexible solution developed by Beck Consulting to enable integration with external parties in an automated and cost-efficient manner. For Otis McAllister, BCedi offers seamless integration between Microsoft Dynamics NAV and SPS Commerce's on-demand EDI service through a single XML mapping per EDI document.
Using this integrated solution, Otis could significantly reduce EDI management and bring trading partners online faster than ever. Beck and SPS Commerce had successfully deployed the BCedi solution at other NAV accounts and Otis McAllister agreed that it would be a good fit for its EDI needs as well. Otis McAllister chose SPS' Integrated Fulfillment service due to the proven success of its direct integration to Otis McAllister's ERP system for high-volume accounts and a web-based service for others. Most importantly, SPSCommerce.net had existing connections with the majority of Otis McAllister's retail customers.
Relationship Finds Solutions to Facilitate New Business
As the partnership between Otis McAllister, Beck and SPS advanced over time, business opportunities emerged that required additional connections or workflows to support new supply chain requirements from Otis McAllister's existing or prospective grocery customers. For example, a grocery retailer wanted to receive more timely Advance Ship Notices (ASNs), so Otis McAllister, Beck and SPS found a way to enable the supplier fulfilling the order to directly send the ASN to the grocery retailer using SPSCommerce.net.
By empowering its suppliers and streamlining the transaction flow from vendors directly to grocery customers, Otis McAllister can reduce its costs and improve customer service. "As we pursue new sales channels for our products, we can boldly say to potential customers that we can accommodate their EDI requirements," stated Kochheiser. "We wouldn't be able to say this without Beck and SPS Commerce working collaboratively at our side."
The Challenge:
Align with new customer EDI requirements.
The Solution:
SPS Fulfillment supports trading partner relationships and growing business.
The Results:
Reduced EDI management and quicker trading partner integrations.
"Leveraging leading technology is one of the best ways we've found to achieve these goals and thrive in any economy."
– James Kochheiser