L'Oreal & SPS Commerce: an SAP EDI Success
L'Oreal Australia and New Zealand support retailer partnerships and supply chain operations across Australia and New Zealand. As the world's leading cosmetic brand, they have high standards for the technology they use and the teams that support them. For nine years, L'Oreal Australia has used SPS Commerce Fulfillment as their full-service EDI solution, backed by local SPS teams across Australia. For David Smith, L'Oreal Australia's Supply Chain IT Business Relationship Manager, this is his first experience with a full-service EDI solution, having joined the company about two years ago. "I like this full-service model; it makes my life simple and we don't need a big team to support our SAP EDI operations. Instead we rely on SPS," said David.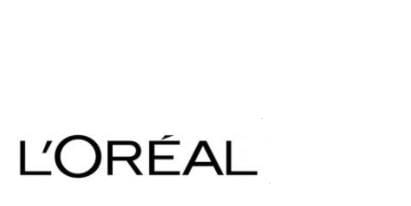 Customer Type:
Supplier
Industry:
Health & Beauty
Headquarters:
Melbourne, VIC, Australia
SPS Product:
Fulfillment
System Automation:
SAP
L'Oreal Australia
offers more than 40 brands across their luxury, professional, active cosmetics and consumer products divisions. The Melbourne-based division of L'Oreal operates across Australia and New Zealand, sharing an IT platform with multiple ASEAN countries. Both Australia and New Zealand have their own warehouses to manage inbound overseas shipments and local customer needs. In Australia, the primary warehouse is in Melbourne and satellite warehouses in Adelaide, Brisbane and Perth. For New Zealand, a warehouse in Auckland services both the North and South Islands.
Australian retailers including Coles and Woolworths have required their suppliers, including L'Oreal, to do EDI for many years as part of the order process. L'Oreal has partnered with SPS Commerce to provide a full-service EDI solution, SPS Commerce Fulfillment for SAP, that integrates EDI with their SAP ERP system.
Local Support for Global Business
L'Oreal Australia doesn't have an on-site EDI Support team in Melbourne. There is a small local team managing the IT environment however support services and backend platform management is provided by a combination of centralized APAC teams and offshore support resources to manage their technology.
David explained that if L'Oreal Australia had to monitor and update an EDI solution themselves, the process would be slower and more complex. "Keeping up with our retailer's EDI changes without SPS would be a challenge. First, we'd need to identify the change, translate it, setup the offshore project, deal with time zones and test it. It would be a massive effort. With SPS, any changes or issues are managed by their local team and completed with minimal involvement from me."
Instead, the Australia-based SPS team is available 24x7x365, monitoring and supporting L'Oreal's EDI order fulfilment details on their behalf.
"The local SPS team understands our SAP EDI technology and retailer requirements," said David. "They do the work on our behalf to manage our EDI operations. Their local presence in Australia is fantastic."
More Efficient and Less Risk
EDI operations keep orders flowing at L'Oreal Australia, supporting retailers including MECCA, David Jones, Sephora Australia, Priceline, Amazon Australia, My Chemist and Woolworths.
"By using SPS, we don't need to change our internal systems to support EDI," Said David. "They integrate to our SAP ERP and connect to any retailer or distributor we need. Relying on them to take on this mapping and automation saves us an enormous amount of effort and lowers the risk of anything going wrong. They are the experts; we simply don't need to worry about EDI."
L'Oreal's customers expect EDI to run smoothly and when any issues arise, they want to speak with an EDI expert to resolve any issues. "I am not an EDI expert and we don't have anyone on my team that is," continued David. "The Australia-based team at SPS contacts our customers directly whenever needed. They speak the same language and can quickly resolve any issues without me. If we didn't have SPS, we'd need to hire an additional person to manage these inquiries as we simply don't have these skills internally."
Deploying SAP EDI Integration
Most of L'Oreal Australia's core systems are deployed globally so divisions can easily work together. For their ERP, the company uses SAP as its ERP solution.
"SAP is well-suited to process our orders that have thousands of line items, it's what SAP is made to do," said David. "However, hiring staff or consultants to integrate and manage other solutions to this ERP is expensive. Fortunately, SPS has SAP experts on staff that make sure our EDI solution is working well with our SAP environment. No additional resources from L'Oreal are required."
Local Support Shows Genuine Interest
When L'Oreal Australia partners with a new retailer, the process to add them to SPS Fulfillment is straightforward. "I simply send off an email to our local SPS account manager, approve the quote to add them and away we go," explains David. "SPS does all the work to connect with new retailers, letting me know when final testing is ready, and we are set to go live."
Having a local team of EDI experts monitoring and managing L'Oreal Australia's EDI orders, shipments and invoices is important to their success.
David said, "Whenever we reach out and need any support, our SPS team is there. They are genuinely interested in making sure everything is working as it should and not just closing out a service ticket. They sort everything out for us, which is a comfort knowing our business is in the hands of someone who cares."
The Challenge:
Manage ongoing and ever-changing EDI needs for Australia retailers
The Solution:
SPS Commerce Fulfillment with SAP System Automation for efficient and hands-free EDI operations
The Results:
Support resources minimized; full-service EDI backed by local experts managing it all
"The local SPS team understands our SAP EDI technology and retailer requirements. They do the work on our behalf to manage our EDI operations. Their local presence in Australia is fantastic."
-David Smith , Supply Chain IT Business Relationship Manager, L'Oreal Australia