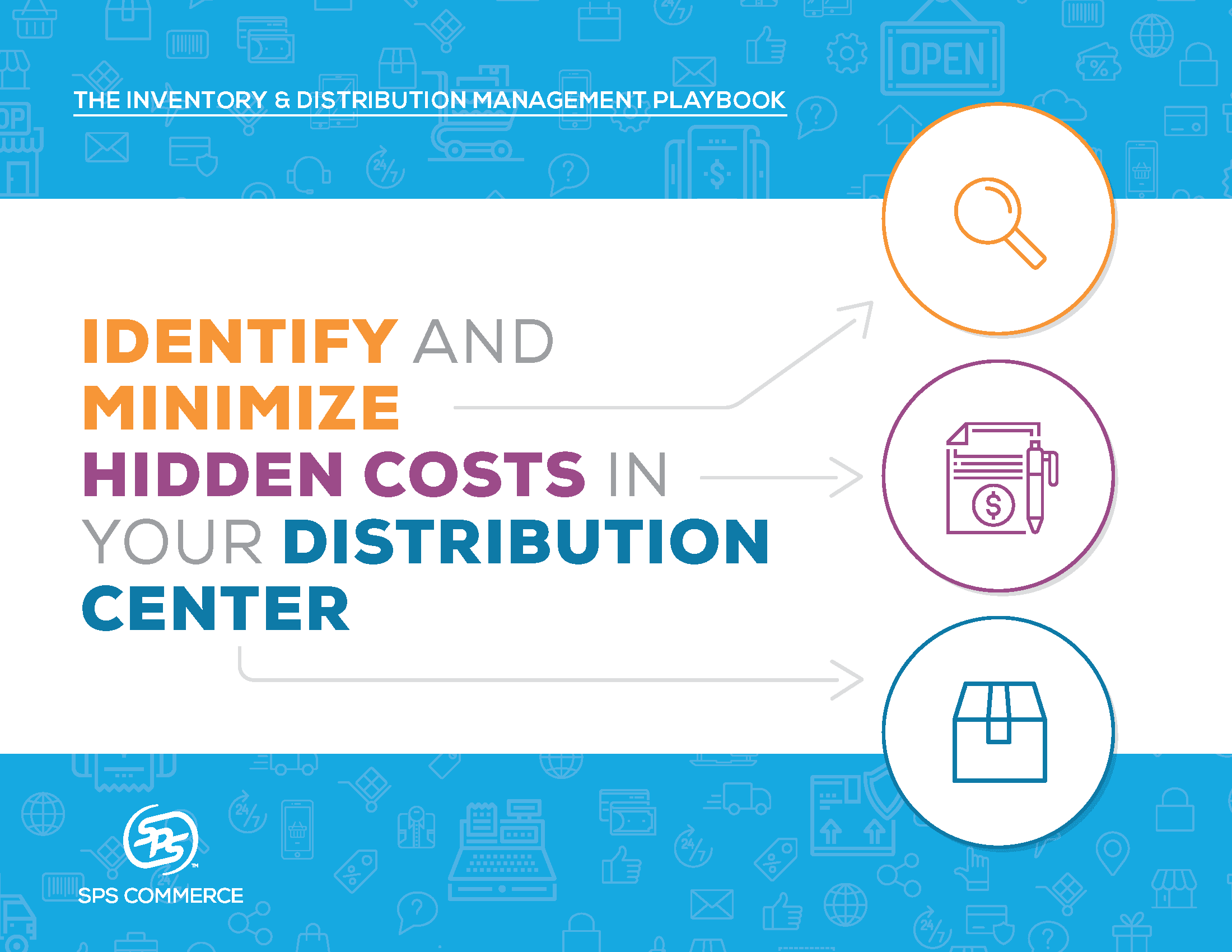 The Inventory & Distribution Management Playbook
Identify and minimize hidden costs in your distribution center with better inventory visibility
91% of buying organizations don't get the data they need from trading partners to run their DCs efficiently
Why do buying organizations need better data from trading partners?
Due to a lack of data and inventory visibility from trading partners, most buying organizations don't have a complete picture of what goods will be arriving at the DC, or when they are arriving. Without data regarding inbound shipments, retailers often have staff dedicated to manually opening, counting, unpacking and redistributing goods. This makes it impossible to develop a realistic staffing plan and leads to excess spending or delayed order processing.

"Engaging with our vendors before collaborating with SPS was manual. Everything you can think of from faxes, emails, phone calls, text messages. Since working with SPS, things started getting a lot easier. We converted 97% of our vendors to using EDI in three months."
– Linda Chen, head of vendor management, THE ICONIC

What are the challenges of executing a data exchange program yourself?
Often, buying organizations underestimate the amount of time and resources required for getting data from trading partners. For example, it takes 3 to 5 attempts per trading partner to find the right contact via phone or email.

How does leveraging a service provider help?
A full-service team includes experts to plan the supply chain initiative, a team dedicated to vendor outreach, as well as technology experts that enable automated data exchange.

What results can buying companies achieve?
With the right data from trading partners, buying organizations can plan and execute a seamless warehouse plan as soon as products arrive. This results in a million-dollar impact for many businesses.