Just 10 minutes of your time may be all you need to discover the next great investment for your company's future.
Get a personalized consultation
Learn how integrating business systems can improve to help your bottom line
Get recommendations specific to your business
Hear how companies like yours are using Retail Pro integration successfully
See why our integration solutions are trusted by more companies than any other EDI provider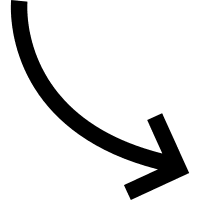 Talk to one of our Retail Pro solution specialists today!
Ditch manual order processes. Focus on growth instead.
"We had 50 stacks of paper orders and we were trying to put the boxes on proper pallets and completing the required shipping notices for each. We realized that we could easily make a mistake and this process wouldn't scale to support our future growth. We were doing everything manually and we knew if we made a mistake with Amazon, there were consequences, like chargebacks. … Since we are now able to ship in a timely manner, we've become a trusted vendor for Amazon. Our performance metrics are high with them."
Join hundreds of companies who have successfully ditched data entry with SPS Commerce
"SPS Commerce understands the retail consumer"
"We went with SPS Commerce because they understand the demands of the retail consumer… You're talking about hundreds of hours a week we won't have to invest—we'll be able to pick, pack and ship much faster, and merchandise can come in and go out literally the same day."
— President and Chief Merchandising Officer, Beyond the Rack
"We've dramatically improved our order processing"
"We've already dramatically improved our order processing efficiencies with TTI and other leading distributors, and look forward to a continued close partnership with SPS worldwide."
— System Manager, AIGO
"We're freeing our team to focus on core strategic opportunities"
"Our goal is to automate as many processes and functions as possible, to free our team to focus on core strategic opportunities. We've recently seen our average customer order volume increase, as well as the complexity of each order... Now instead of adding data entry staff, we're retasking the existing team almost exclusively to proactive business growth efforts."
— General Manager, Apromo Trading
"We have definitely streamlined the shopping experience"
"By using SPS to integrate with our vendors, we have definitely streamlined the shopping experience from ordering through delivery, ensuring that our customers get a great experience no matter what supplier is utilized. Customer service is the No. 1 priority for Rugs Direct. Our increased visibility into vendor inventory levels allows us to accept new orders with confidence!"
— Chief Information Officer, Rugs Direct