Increase productivity with Retail Pro EDI Integration from SPS Commerce
Improve productivity with Retail Pro EDI integration using the expertise of SPS Commerce for any order management model. SPS Fulfillment EDI for Retail Pro is a full-service solution that provides all you need to connect to your trading partners. We bring the proven technology and EDI experts to manage the process from implementation through ongoing, day-to-day operations.
Get clear, simple answers to all your EDI questions.
No sales pressure. No commitment.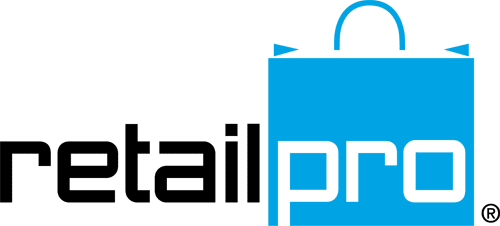 Choose the industry's most complete Retail Pro EDI solution.
Automate to scale with greater ease
Comply with all trading partner requirements
Decrease costs and errors from manual entry
Boost ship timeliness and sales, reduce chargebacks
SPS Fulfillment EDI for Retail Pro is engineered to suit your unique business rules and processes.
The SPS Retail Pro EDI integration solution offers support for any business document and any trading partner, including purchase orders, invoices, credit adjustments and more.
Eliminate existing EDI systems & software
Offload your compliance maintenance to our EDI experts
Automate all business transactions with all partners
"Our goal is to have orders reach our warehouse as quickly as possible, so packing can begin. We value each order, but those from our EDI-enabled retailers reap the benefits of non-stop integration with SPS at VHC that help us to deliver even faster."
– Candy Loehr, Logistics/Compliance, VHC Brands
How SPS Commerce EDI for Retail Pro solution compare to other providers?
Managing ongoing EDI tasks can be complex and time-consuming. Full-service EDI providers like SPS Commerce deliver EDI technology and associated staffing resources responsible for customizing, optimizing and operating your Retail Pro EDI solution. Here are some common EDI responsibilities and how different types of providers handle them:
Full-Service EDI Providers
A full-service provider, like SPS Commerce, has an expert team that handles ongoing management of your EDI solution.
Take ownership of understanding your trading partner requirements and making map changes. The SPS team actively manages 9,000 changes from retailers each year.
Manage end-to-end EDI testing and ensures your initial data flow with trading partners is successful.
Communicate directly with your trading partners to manage connectivity, setup, requirements, updates and support efforts.
Proactively monitor and optimize your solution to prevent errors and minimize data entry.
A team of trading partner, system and EDI experts is available 24×7 in the channel of your choosing.
Managed EDI Service Providers
Your in-house team is responsible for the operational and technical details of managing your EDI solution.
When a trading partner requirement changes, your team is responsible for changing the EDI maps. Requirement changes are extremely common in retailing.
Require your team to coordinate EDI testing with your trading partners and validate data flow.
Your in-house team communicates with trading partners about EDI connectivity, setup, requirements, updates and support.
Your in-house team is responsible for monitoring and optimizing your EDI solution.
You will be responsible for contacting support regarding any issues. Real-time, expert support is often limited.
Choose the industry's most complete Retail Pro EDI solution.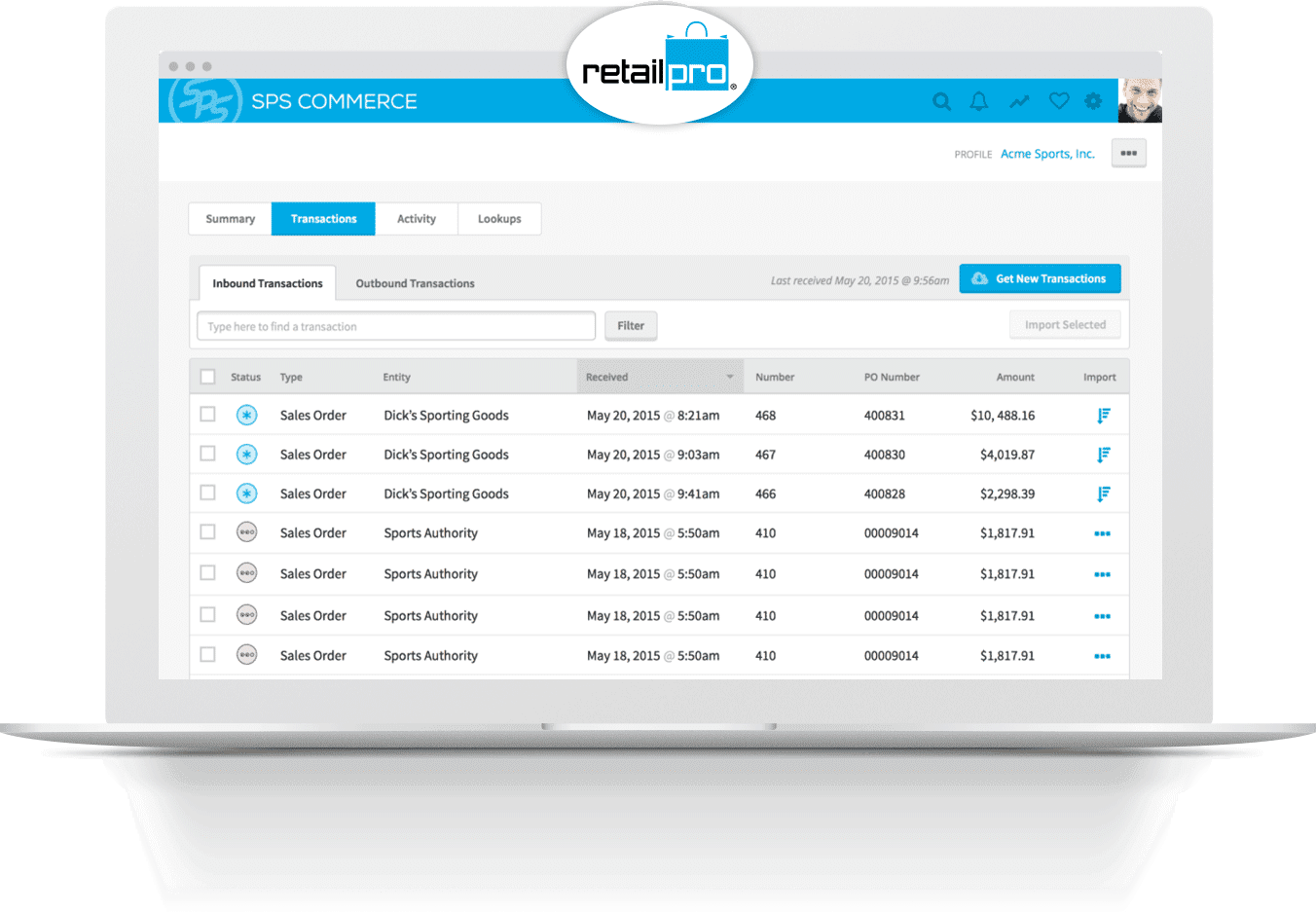 Gain efficiency and scalability with automation
SPS solutions have the agility and scalability to optimize supply chain transactions with Retail Pro systems. With our Retail Pro EDI integration, many of your existing processes can be automated, using and applying business rules unique to your organization.
Boost visibility across your business
Enable your staff to access all the information they need to do their work with role-based access. The SPS EDI solution enables IT personnel to see every EDI document, every transaction and how everything is flowing through the system, while at the same time customer service can see exactly the information, they need to answer questions.
Reduce data entry needs and lowered costs
With an automated process via EDI for Retail Pro, data entry needs, and auditing staff can be reduced. EDI integration ensures that the data is transferred seamlessly into and out of your Retail Pro system, reducing errors and decreasing the cost and manual processes. Companies collaborating with SPS have been able to cut thousands of hours in manual data entry tasks.
Broad EDI support for all trading requirements
A one-time EDI connection with SPS Fulfillment delivers access to thousands of retailers, vendors, grocers, distributors, 3PLs, brands and more. Achieve compliance with your trading partners' complex order management models, including ship-to-DC, ship to store, drop shipping and more. The SPS EDI solution works within your existing Retail Pro system, allowing your business to easily send and receive such EDI documents.
Improve EDI performance, minimize your costs
When you do EDI on your own, the software, hardware, licensing fees, IT staff and energy costs add up. Not only do you have to make all the upgrades to the equipment on your own and staff it appropriately, your staff needs to constantly update your EDI maps to stay in compliance. After SPS Commerce takes over your EDI processing needs, you could save up to 75 percent compared to traditional EDI.
Redirect your human workflow to operational excellence
After your processes are automated, everything that's accurate carries through the system, and your staff is left to manage only the errors and exceptions. Use dashboards as well as automated communications and alerts to let you know if something is wrong so you can identify what to fix. Once the issue is resolved, transaction re-processing is a breeze.
And, with SPS, you'll have one EDI solution that automates:
Get simple answers to your Retail Pro EDI integration questions.
(You'll hear back in 1 business day)
Make faster decisions and seize opportunities with a full-service EDI solution
Flexible to accommodate all your needs
"As we expand globally, we've seen different challenges as we work with different ERP systems. We've also experienced challenges with operating in countries where electronic order fulfillment is not as common and accepted as it is in North America. SPS Commerce's multitenant cloud-based solution is flexible enough to cater to our changing business needs."
— Bekki Windsperger, manager, Global Partner Solutions, Best Buy
Have the confidence to say "Yes" to new opportunities
"Our business is fast-paced, as bands' popularity can change literally overnight. Confidence that our technology is up to the task is imperative. SPS Commerce's solution is reliable and easy to learn, and their customer support is responsive and helpful. What more could we ask for?"
—Adrienne Droogas, Account Representative, Cinder Block
Leave EDI to SPS and focus on what you do best
"SPS Commerce actually has opened our mind to outsourcing. We had never done that before, anything we ever did was done in-house. Taking the opportunity to outsource this type of activity has been very beneficial for us."
— Karen Anderson, EVP Supply Chain, Fidelitone Logistics