Collaboration Analytics.
Become a more valuable trading partner.
A more collaborative view of your business.
Retailers are demanding more collaborative trading partners, and we have the analytics solutions to make you one of them. Collaboration Analytics gives you access to the same key business metrics that your retailers are studying, delivering the POS and inventory data you need to be a more proactive partner.
Retailer summary dashboards
Rapidly assess risks and opportunities at the company, account, product or sales territory level from any computer, when and where you want.
Comprehensive metrics
Understand your business drivers with analyses across a wide range of more than 100 metrics including time, geography and door level.
Common data view
Enjoy more effective and efficient interactions with your retailers by sharing the same view of your vital business data.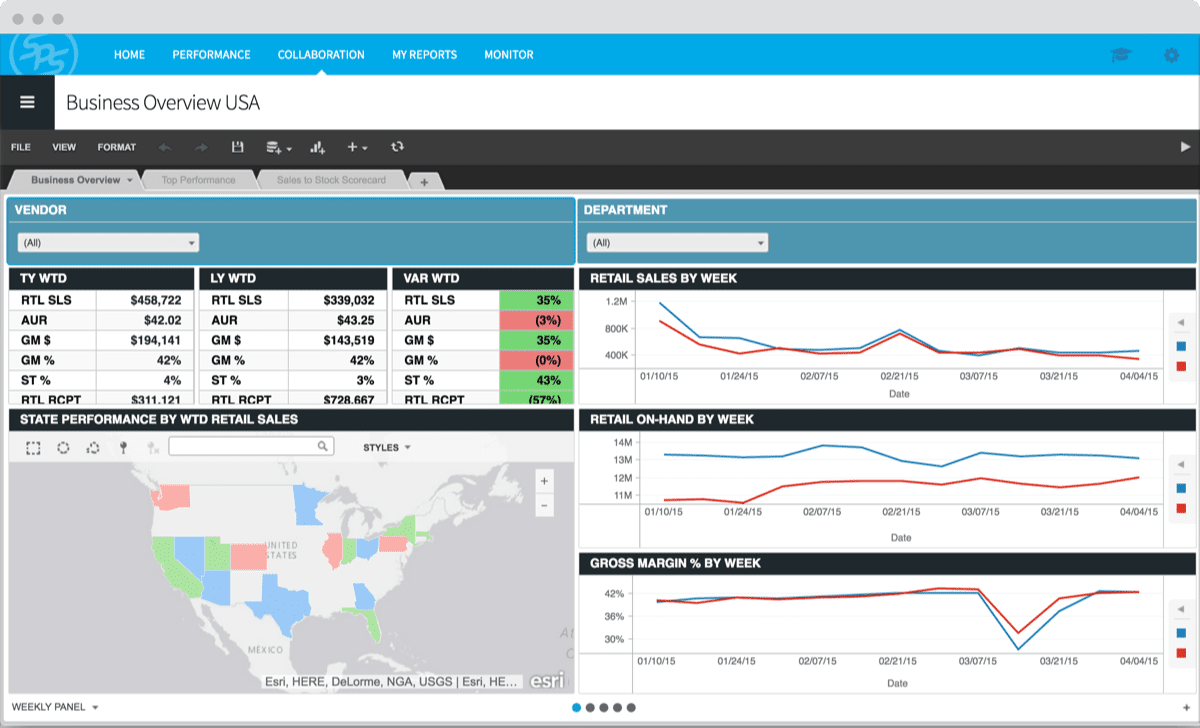 Bring more value
Our solutions make it easy to be an important partner to your retailers, with pre-built dashboards and reports that analyze POS and inventory data, without the need for IT involvement. Improve stock turns for both you and your retail partners with better forecasting and allocation recommendations.
Protect your business
Collaboration Analytics helps you ensure the success of new product introductions, promotions and merchandising programs with data that enables you to make more informed decisions. Inventory data helps you stay on top of orders while reducing out-of-stocks.
Rely on expert support
With more than 12 years of experience with POS Analytics, our staff of analysts are uniquely qualified to identify potential data issues and solve problems before they impact your business.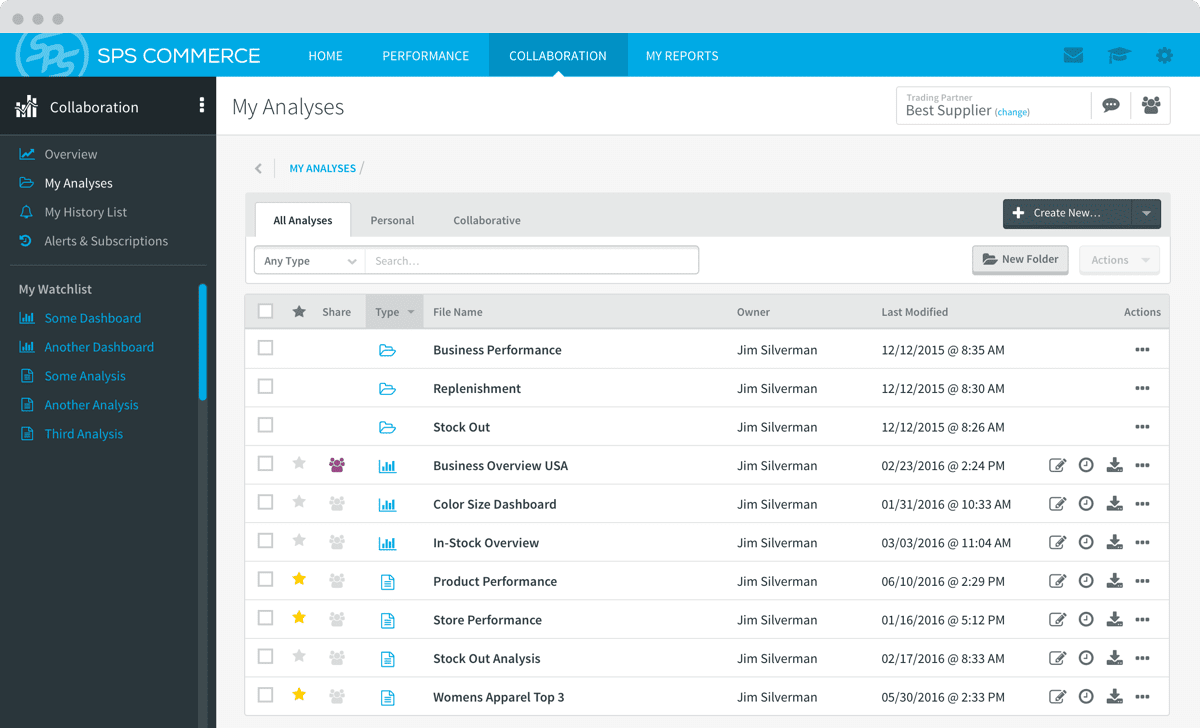 Want more insight into your business?