Partner community
View all business and referral partners in our network.
Company Name: Cadre Technologies, Inc.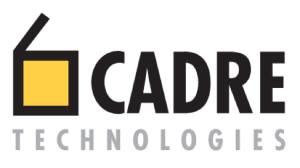 Company Description: Cadre Technologies provides warehouse management software and multicarrier shipping systems to fulfillment, logistics and e-commerce distribution companies. Cadence Fulfillment is a real-time, warehouse solution that integrates the entire backend fulfillment process (order processing, warehouse management and multi-carrier shipping) for high volume and complex 3rd party logistics operations. Cadence is the first 3PL warehouse management system to launch the SPS Commerce Universal EDI Adapter to achieve SPS certification. Cadence is delivered as an on-site installation or in the cloud as an Infrastructure as a Service (IaaS) managed hosted solution.
Market Emphasis: Warehouse Management for 3rd Party Logistics, Distribution, Manufacturing companies in North America.
Company Website: www.cadretech.com

Twitter: @cadretech

Facebook: Cadre Technologies, Inc.

LinkedIn: Cadre Technologies