Endless aisle doesn't come with endless resources
When it comes to the filling the Endless Aisle, Amazon has pretty much ruined the curve for other retailers who want to fill their online presence with inventory, while Walmart is trying its own tactics to expand it's already considerable product catalog. With SKU libraries numbering in the millions, it's hard to beat the endless aisle options these two retail giants offer.
That doesn't mean smaller retailers can't offer a broader or deeper array of products to their customers to increase wallet share by providing a more complete basket experience.
Powering the endless aisle
It's incredibly hard to do it on your own, though. You have to do the product research, track down a supplier, find out how to contact them, negotiate what's needed to set up as a trading partner, collect necessary product information, calibrate EDI, test it and roll it out – a process that can take months or, in extreme cases, years. Once the whole process is done, you could find after all that effort, the trading partner couldn't fulfill your requirements and the whole exercise was for naught.
With the right industry expert, it could be a completely different story. The resources you need to add as many SKUs and qualified trading partners as you can handle could be right at your fingertips.
With 1200+ retail enablement experts and a suite of solutions, SPS Commerce provides the fastest and most cost-effective way to drive speed-to-market.
The days of sourcing products at conferences, dealing with spreadsheets reformatted for each retailer's unique enterprise inventory system, multiple vendor portals and managing omnichannel sales with incomplete inventory information are all gone. SPS Commerce provides turnkey solutions to help retailers, suppliers and third-party logistics providers to easily communicate, share data and information, and extend their nearly-endless aisle as far as they can. Even with limited resources, companies can extend their resources to keep the products flowing and their customers happy.
SPS Commerce helps Puritan's Pride expand its product assortment by 25% and grow its e-commerce business. Download the Sourcing case study to learn more.
Joining 90,000+ other trading partners from more than 60 countries on the SPS Retail Network could help your company expand its global reach. Learn how just a one-time connection with SPS can put your business one step away from thousands of potential trading partners around the world.
Follow SPS Commerce on Facebook, LinkedIn and Twitter, or subscribe to the SPS blog for weekly updates delivered to your inbox.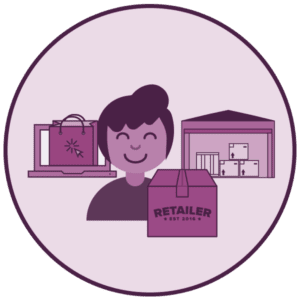 Amp up your retail merchandising strategy.
Discover, evaluate and onboard trading partners and products from a network of 90,000 connections and 35 million SKUs.

Latest posts by Shivani Khanna Stumpf
(see all)