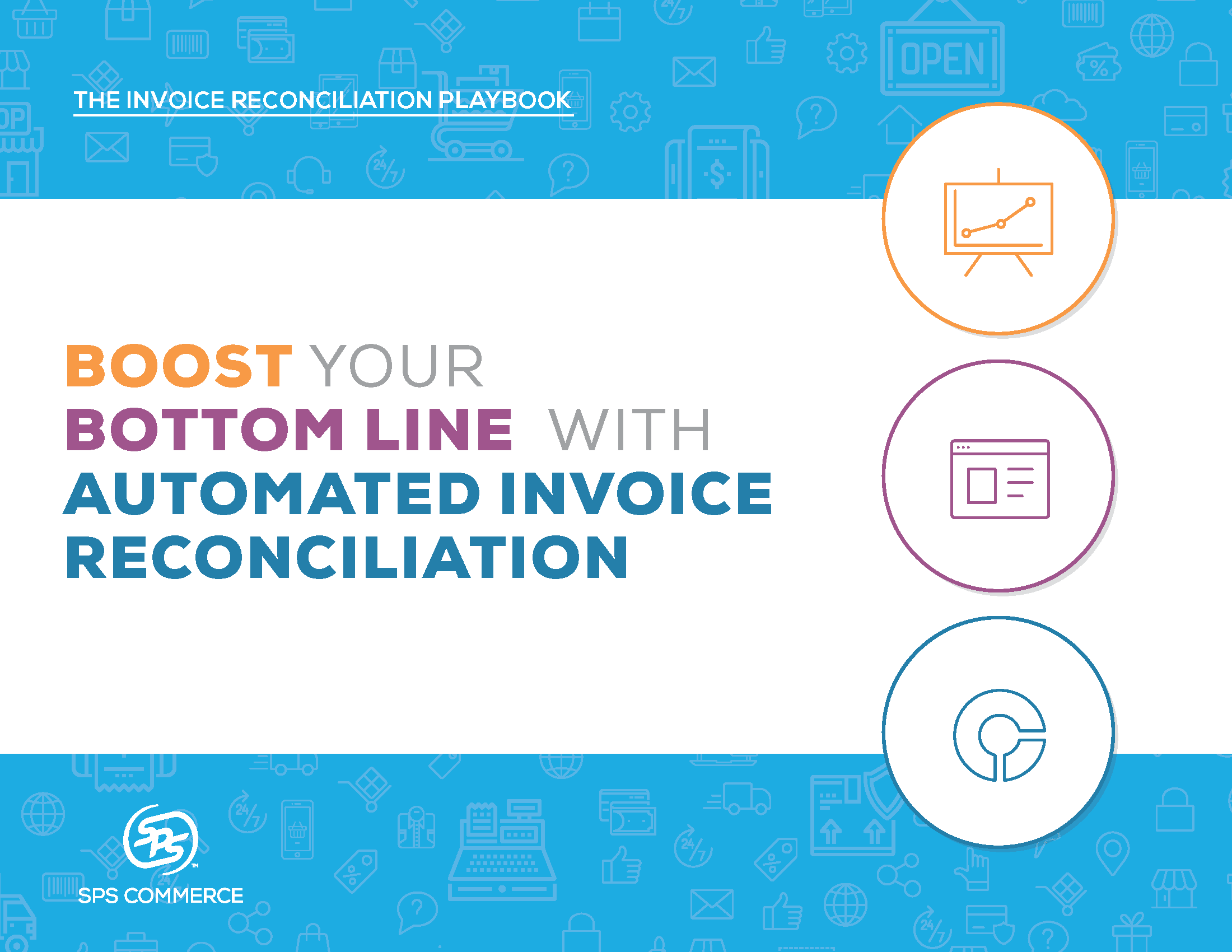 The Invoice Reconciliation Playbook
Boost your bottom line with automated invoice reconciliation
Many buying organisations lack the audit trail to efficiently reconcile orders, invoices and shipments
Why do buying organisations need better data from trading partners?
Trading partner data exchange enables hands-free invoice reconciliation.
Without the right data from trading partners, buying organisations can't easily reconcile invoices without a significant amount of manual work.

"SPS Commerce created a unique win-win solution for us and our retail trading partners. They provided a highly professional team that took the time to understand the nuances of our business and the sensitivities of our trading partners. Overall, our vendors had a positive experience and we reached our goal."
– Brady Selberlich, Director of Application, National Business Furniture

What are the challenges of executing a data exchange program yourself?
Often, buying organisations underestimate the amount of time and resources required for getting data from trading partners. For example, 25% of trading partners will have never done EDI before and require training to understand the value.

How does leveraging a service provider help?
A full-service team includes experts to plan the supply chain initiative, a team dedicated to vendor outreach, as well as technology experts that enable automated data exchange.

What results can buying companies achieve?
With the right data from trading partners, buying organisations can let an automated system do the heavy lifting and manage invoice reconciliation by exception. This results in a million-dollar impact for many businesses.