Decrease costs and scale readily with SapphireOne EDI integration from SPS Commerce.
With the SapphireOne EDI integration solution from SPS Commerce, you can automate processes according to your business's unique rules and requirement. Eliminate error-prone and time-consuming manual data entry processes that slow operations and accelerate costs. Set your business up for scalability and growth potential with Fulfillment EDI automation.
Get clear, simple answers to all your EDI questions.
No sales pressure. No commitment.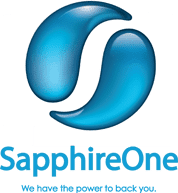 Integrate any EDI document
Improve order processing time
Save on staffing resources
Reduce errors by up to 99%
Automatically exchange any EDI transaction with any retail partner.
As your business matures and evolved, manual processes start to slow you down from scaling to accommodate your growth. When sending and receiving hundreds or thousands of documents starts to escalate staffing hours, errors and costs, it's time to automate processes. Stop wasting time and squandering resources on data entry and tracking down errors with SapphireOne EDI automation from SPS Commerce.
Decrease or eliminate manual data entry processes
Seamless data exchange with SapphireOne
Gain compliance with all trading partner requirements
"The SPS omnichannel retail solutions have created an effective and transparent electronic gateway between all links in the supply chain."
– Joe Whittle, Product Manager Logistics, DB Schenker Australia Pty Ltd
How does SPS Commerce Fulfillment stack up to other SapphireOne EDI solution providers?
Managing ongoing EDI tasks can be complex and time-consuming. Full-service EDI providers like SPS Commerce deliver EDI technology and associated staffing resources responsible for customizing, optimizing and operating your SapphireOne EDI solution. Here are some common EDI responsibilities and how different types of providers handle them:
Full-Service EDI Providers
A full-service provider, like SPS Commerce, has an expert team that handles ongoing management of your EDI solution.
Take ownership of understanding your trading partner requirements and making map changes. The SPS team actively manages 9,000 changes from retailers each year.
Manage end-to-end EDI testing and ensures your initial data flow with trading partners is successful.
Communicate directly with your trading partners to manage connectivity, setup, requirements, updates and support efforts.
Proactively monitor and optimize your solution to prevent errors and minimize data entry.
A team of trading partner, system and EDI experts is available 24×7 in the channel of your choosing.
Managed EDI Service Providers
Your in-house team is responsible for the operational and technical details of managing your EDI solution.
When a trading partner requirement changes, your team is responsible for changing the EDI maps. Requirement changes are extremely common in retailing.
Require your team to coordinate EDI testing with your trading partners and validate data flow.
Your in-house team communicates with trading partners about EDI connectivity, setup, requirements, updates and support.
Your in-house team is responsible for monitoring and optimizing your EDI solution.
You will be responsible for contacting support regarding any issues. Real-time, expert support is often limited.
Choose the full-service approach to SapphireOne EDI automation.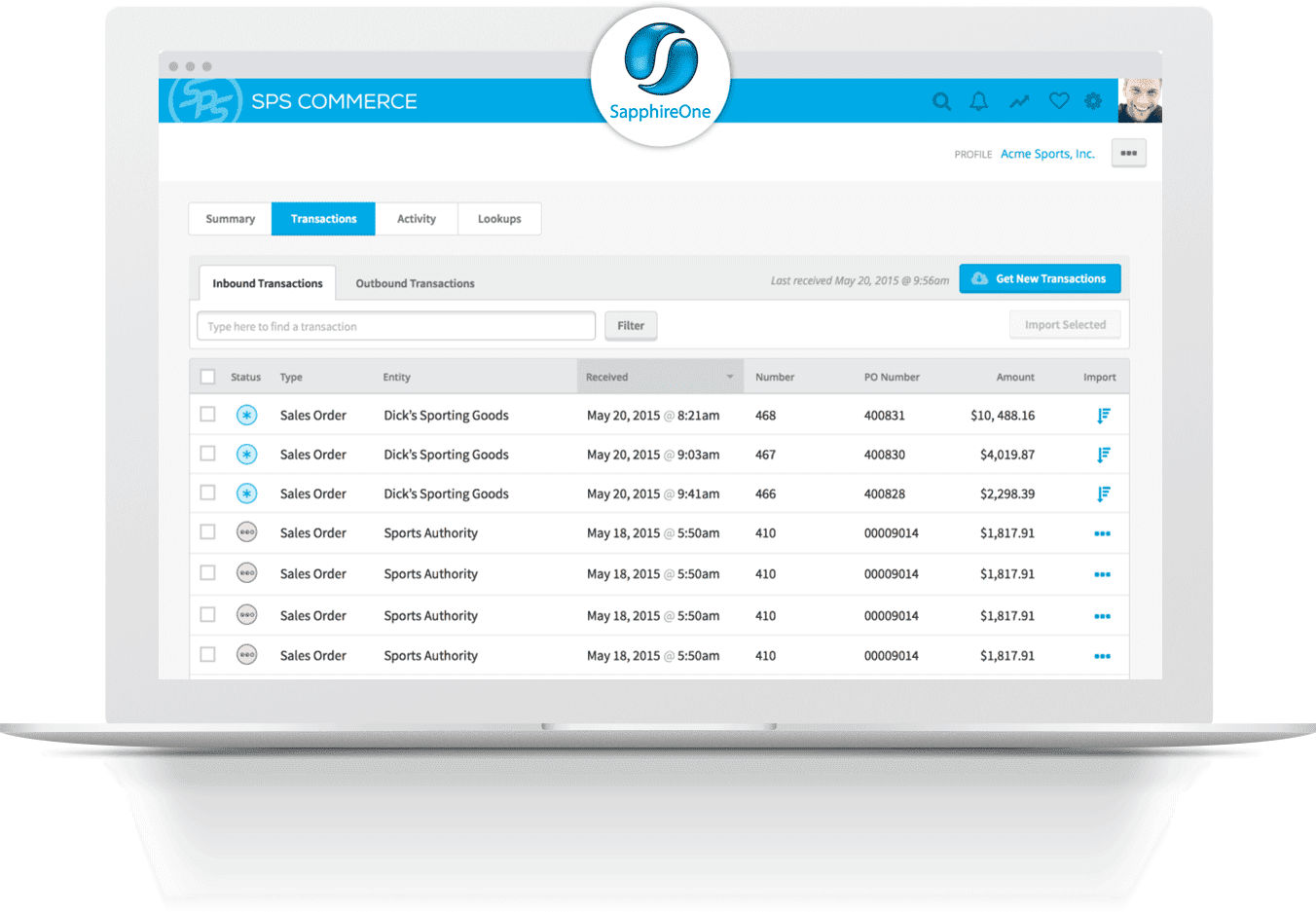 Let SPS worry about EDI updates & changes
Don't worry about EDI maps, updates or spec changes ever again. When you work with SPS Commerce, all of that is always fully-managed for you. With the SPS full-service SapphireOne EDI solution, our EDI experts deal with all the mapping and updates needed for you and all you trading partners.
Direct your human workflow to other tasks
Stop throwing money at never-ending administrative duties and data entry troubleshooting. After your processes are automated, everything that's correct slips through your system effortlessly, and your staff only needs to address the errors and exceptions that pop up. Staff that were focused on manual tasks are now free to work on priorities that grow the business.
Give stakeholders full visibility
Empower all your users with precisely the information they need according to their duties with role-based access. The SPS EDI solution gives customer service exactly the info they need to answer questions about orders and transactions. It also gives IT personnel visibility into every document and EDI transaction, as well as how information is flowing through the system. With all the information at their fingertips, your staff can do their best work.
Position your business for scalable growth
One connection that enables you to automate processes and do more business with more trading partners more quickly. Deploy new customers faster than ever with a system that is already prewired to over 300,000 connections and growing.
Minimize errors & chargebacks
Keep accurate order and transaction information no matter how busy things get. Put an end to ongoing troubleshooting and minimize chargebacks by sending the right data at the right time. Build trust with all your trading partners, major or minor.
Process orchestration for your unique requirements
With our SapphireOne EDI integration, many of your processes can be automated, using your unique business rules required for your organization. Get rid of the manual processes that lead to bottle necks and eliminate data silos that stall communication. Improve data accuracy for better business decisions and forecasts.
Automation with SapphireOne EDI solution from SPS Commerce is easier than you think:
Market-leading, proven technology
Get simple answers to all of your SapphireOne EDI integration questions.
Gain scalability and the ability to say "Yes" with a full-service EDI solution
Highly responsive and efficient
"Nobody expects a major system migration to proceed without issues – the important thing is they be resolved quickly and transparently. SapphireOne and SPS Commerce did just that, working together seamlessly to ensure Apromo Trading moved to production on schedule."
— Thierry Scherer, GM Apromo Trading
Perfect for businesses large and small
"SPS is the perfect solution for a small supplier like us. It not only helps us satisfy the requirements of our bigger clients, but also improves the timeliness and accuracy of our own systems. With SPS, we can now process purchase orders in three hours as opposed to two weeks. It also gives us more detailed and accurate order information, reducing the errors that often come with manual order processing."
— Rowland Kubale, systems administrator, SM Brands
The icing on the cake for THE ICONIC
"SPS Commerce's cloud-based solution architecture suited us and was considered for our vast vendor community due to its demonstrated scalability and flexibility. However, it was SPS's ability to demonstrate industry best practices and process, implement a change management programme with pre-planned solutions backed with ongoing credible industry trade references that continue to seal partnership with them."
— Patrick Schmidt, CEO of THE ICONIC