EDI integration with
Sage 50cloud – U.S. Edition
(formerly Sage 50).
Cut costs, gain efficiencies and scale your business by automating your supply chain with Fulfilment (EDI).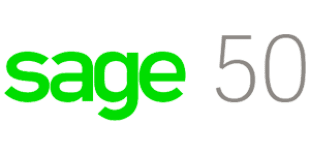 Built for Sage 50cloud Accounting:
Our pre-built solution makes it easy to integrate electronic order transactions with your Sage 50cloud ERP system. Our solution offers native support for the most common accounting documents, including purchase orders, invoices, credit adjustments and more.
Decrease or eliminate manual entry and errors, while increasing accuracy
Connect to countless retailers, manufacturers, 3PLs and more.
Reduce stock outs, overstocks and backorders.
Gain compliance with all trading partners.
Save up to 75 percent with our cloud-based solution versus traditional software approaches.
Improve ship timeliness, inventory positions and sales.
Source new vendors and onboard quickly.
Make better inventory forecasts.
How companies benefit from integrated EDI:
"We need a system that can keep up with order volume and combining fulfillment with ERP has noticeably improved our speed and accuracy. We have already seen reduced data entry times and fewer mistakes."
— Michelle Germaine, account services retail supervisor at Branded Custom Sportswear, Inc.
"Our decision to partner with SPS Commerce has resulted in elimination of our EDI backlog, reduced IT costs, and increased efficiencies in serving our retail customers."
— Chris Rousseau, senior vice president of information technology at Callaway
Australian reference sites available
No more manual entry
Fulfillment works within your existing Sage 50cloud ERP allowing your business to easily send and receive common EDI documents such as purchase orders, invoices, ASN and more. Employees formerly dedicated to manual data entry can instead focus on growing your business. Retailers have been able to shave off hundreds and even thousands of hours a week with the help of SPS.
Scale to size with efficiency
Integrate once with SPS Commerce and gain immediate access to thousands of pre-built connections to leading retailers, grocers, suppliers and distributors. With our Sage 50cloud integrated solution, quickly add new trading partners and scale for the future growth of your business.
Broad EDI support for your supply chain needs
Achieve swift compliance with all of your trading partner's diverse and complex order management models, including drop shipping, ship-to-store, ship-to-distribution center and much more. Easily make adjustments when trading partners update their EDI requirements.
Reduce total EDI costs
Running an EDI program in-house can take up a lot of resources – software, hardware, licensing fees, IT staff and energy costs. With a cloud-based solution like Fulfillment (EDI) from SPS commerce, your business can save around 75 percent compared to traditional EDI costs.
Why choose SPS Commerce
SPS Commerce is trusted by more than 1,000 Sage 50cloud users to improve business processes and efficiency. With 75,000 organisations in our network, SPS is probably already working with many of your trading partners, making integration especially easy.
24/7/365 global support, in local language.
Industry leader with over 75,000 customers in over 60 countries.
SPS can automate any EDI transaction with any trading partner.
A data center engineered to huge spikes in order and transaction volumes.
Additionally, if you decide to change from Sage 50cloud to another ERP, SPS works with hundreds of different systems. Simply let us know you're upgrading and we can adjust your EDI accordingly.
Automate any EDI transaction with any retail partner.
Our consultants are standing by, ready to answer your questions about Sage 50cloud – US Edition integration and help you down the path to a simplified EDI solution.