Automating the Purchase Order Process to Manage Double-Digit Growth
400% spike in demand for nutritional supplements drives supplier to automate their retail order fulfillment.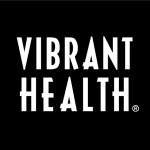 Company Type:
Supplier
Industry:
Health Food
Headquarters:
Shelton, CT
SPS Solution:
Fulfillment
For more than 30 years, Vibrant Health has produced plant-based nutritional supplements, improving quality and potency, and being transparent about what goes into each bottle.
The supplier:
Ranks #1 on the BE Top 100 list of top black-owned businesses
Sells their products at 6,500 retail locations
Distributes their supplements in the U.S. and 11 countries
Recently, the company saw large spikes in its orders as consumers focused on their health during the pandemic. When sales of their immunity products increased 400 percent, their purchase order process managed them efficiently with automated retail order fulfillment.
Improving the Purchase Order Process
The supplier's customer service team consists of eight individuals who were tasked with processing orders from all retail channels. 
"There were days that we would be hit with 300 orders between Whole Foods, Sprouts and other large chains. Using the SPS platform, we're able to process those orders efficiently with less employees."

–  Paige Parker, Co-President, Vibrant Health
Using SPS Commerce Fulfillment, this small team is able to process orders quickly and error-free. This empowers their customer service team to focus more on educating the company's customers on their products, as they spend less time manually entering orders.
Eliminating Potential Stock-Outs
Vibrant Health's order automation with SPS has positively impacted the supplier's ability to keep retailers' shelves stocked, even when demand spikes. "We heard back from retailers all of last year, how impressed they were with our ability to keep them fully stocked," commented Paige Parker.
As former retailers themselves, the Parkers know that retailers often wait until their stock is nearly out before reordering. Shipping orders quickly is imperative to keeping their retailers in-stock and their loyal customers equipped with the supplements they need. Having an automated purchase order fulfillment process enables the supplier to ship most orders within 24 hours.
The Interviewee:
Paige Parker, Co-President, Vibrant Health
Ted Parker, Co-President, Vibrant Health
The Challenge:
Focus customer service staff on education, not order entry
The Solution:
SPS Commerce Fulfillment
The Results:
400% increase in Immune supplement sales, processing more orders with fewer staff
"If we didn't have SPS commerce to facilitate the transmission of these orders, we would have to hire maybe a temp agency or at least for new employees to help with managing the orders."
-Paige Parker, Co-President, Vibrant Health
Too busy for EDI? Learn why growing suppliers choose us.
Sign up here to learn more about how SPS can help support your business, even during your busy season.
Ready to free your customer service team from manual tasks?
Learn how SPS can boost your operations, so you can focus on selling your products.
---
We are here as a resource to help you learn more about EDI and how full-service EDI can be a game changer for your supply chain. Sign up now to get more information related to EDI problems and how to fix them.