Redcat Racing & SPS Commerce: A Success Story
In response to increasing business with the online retailer, Redcat selected SPS Commerce Integrated Fulfillment for NetSuite, a Built-for-NetSuite certified solution used by more than 500 retail organizations, so that it could take on more product orders from Amazon and grow its business. Using Integrated Fulfillment, the supplier is now positioned for exponential growth, with revenue from Amazon on track to more than double from last year. Additionally, Redcat has been able to gain efficiencies by reducing the amount of staff dedicated to EDI.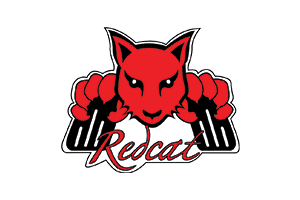 Customer Type:
Supplier
Industry:
Hobby-Grade Remote-Control Cars
Headquarters:
Phoenix, AZ
SPS Product:
Fulfillment
ERP:
Netsuite
Customer Since:
2014
Integrated Fulfillment Brings Needed Scale, Growth to Redcat Racing
They can climb hills, wind their way through forests and effortlessly leap over rocks that get in the way. Many have tiny gas engines that roar and rumble, with body styles that range from monster trucks to super-fast racecars.
When it comes to remote-control (RC) vehicles, it doesn't get much more real-world than Redcat Racing. The Phoenix-based company, which started in 2005, has taken the RC car world by storm with its broad selection of gas-, nitro- and electric-powered vehicles, many of which can be seen in action on YouTube.
Increasing Redcat's popularity in the RC arena is its strong connection to Amazon. The online retailer is Redcat's biggest customer, making up a third of Redcat's annual revenue. And it is this relationship with Amazon that presented a daunting challenge—and opportunity—for Redcat: automating fulfillment to meet the needs of its largest retailer.
When Redcat first started doing business with Amazon in 2012, it was getting six to seven purchase orders per week. Redcat processed those orders through Amazon's online portal, a manual process, but one that was manageable given the low volume of orders at the time.
What Redcat didn't know was that its business with Amazon was about to grow exponentially. In 2013, right before the Christmas holiday, Amazon sent Redcat 50 purchase orders in just one week—a huge jump from the half-dozen orders Redcast was used to.
"We had 50 stacks of paper orders and we were trying to put the boxes on proper pallets and completing the required shipping notices for each," said Redcat Racing COO Dan Sloan. By fulfilling orders from Amazon this way "we realized that we could easily make a mistake and this process wouldn't scale to support our future growth."
Added Sloan: "We were doing everything manually and we knew if we made a mistake with Amazon, there were consequences, like chargebacks," Sloan said.
Meanwhile, Redcat's revenue with Amazon was growing tremendously, from $250,000 in 2012 to over $1 million in 2013. With this kind of growth underway, the company knew it had to find a way to automate this process to support large, complex orders.
Luckily through one of Redcat's partners, Oz Development, Redcat learned that SPS Commerce had a solution that could automate its order fulfillment with Amazon and give it the vast scale it wanted.
Not only did SPS Commerce have the solution Redcat needed, its partnership and experience with NetSuite was extensive and made SPS the logical choice. A SuiteCloud Developer Partner since 2007, the SPS Commerce Integrated Fulfillment solution for NetSuite is "Built For NetSuite" verified and supports more than 500 NetSuite customers.
So Redcat decided to partner with SPS Commerce to deploy a fulfillment solution for its EDI needs and greatly accelerate its growth by utilizing the power of SPS Retail Network. Using decades of supply-chain expertise SPS Commerce has and prebuilt integrations to all major retailers including Amazon, Redcat discovered a platform that would help meet its retailer's requirements, ensure order accuracy and hence increase trust with its buying organizations.
Sloan said Redcat, which has some 4,000 SKUs that ship directly to Amazon warehouses, is now prepared to take on large volumes of orders. Last year, Redcat's revenue from Amazon was $2 million and it's on track to more than double that in 2015.
Just this summer, Redcat got several million dollars in orders from Amazon over the course of just three months and was able to use Integrated Fulfillment from SPS Commerce to seamlessly handle the order fulfillment. Such speed and efficiency has helped lighten the load at Redcat – EDI is now one part-time job instead of two full-time positions, even with its growing order volumes. Additionally, Redcat has substantially boosted its credibility with Amazon.
"Since we are now able to ship in a timely manner, we've become a trusted vendor for Amazon. Our performance metrics are high with them," Sloan said.
Being in Amazon's good graces has also helped to build brand awareness for Redcat, Sloan said. Not only is Amazon dominant in retail, it's also a major source for product research among consumers. And when enthusiasts go to look for the latest and greatest in remote-control cars, Amazon helps to catapult Redcat products to the top of the list.
"It has boosted us in the market segment," Sloan said. And this solid relationship with Amazon, and the resulting benefits, would not have been possible without Integrated Fulfillment through SPS.
Redcat's next big challenge will be expanding into the "toy" remote-control vehicle market, an opportunity that will mean developing trading relationships with big-box retailers like Target, ToysRUs and Walmart. The good news is that through Redcat's relationship with the SPS Retail Network, it already has the capabilities to comply with the trading requirements of those major retailers when that time comes.
Said Sloan: "We know our future retail customers are part of the SPS Retail Network, meaning that we are ready to do business thanks to SPS!"
The Challenge:
Automate processes to accommodate large, complex orders.
The Solution:
Deploy full-service EDI from SPS with Netsuite system automation.
The Results:
Fully prepared to take on large orders and more than doubled revenue in 2015.
"Since we are now able to ship in a timely manner, we've become a trusted vendor for Amazon. Our performance metrics are high with them."
– Dan Sloan