The No Nasties Icicle Project & SPS Commerce: Scalable EDI for Rapid Growth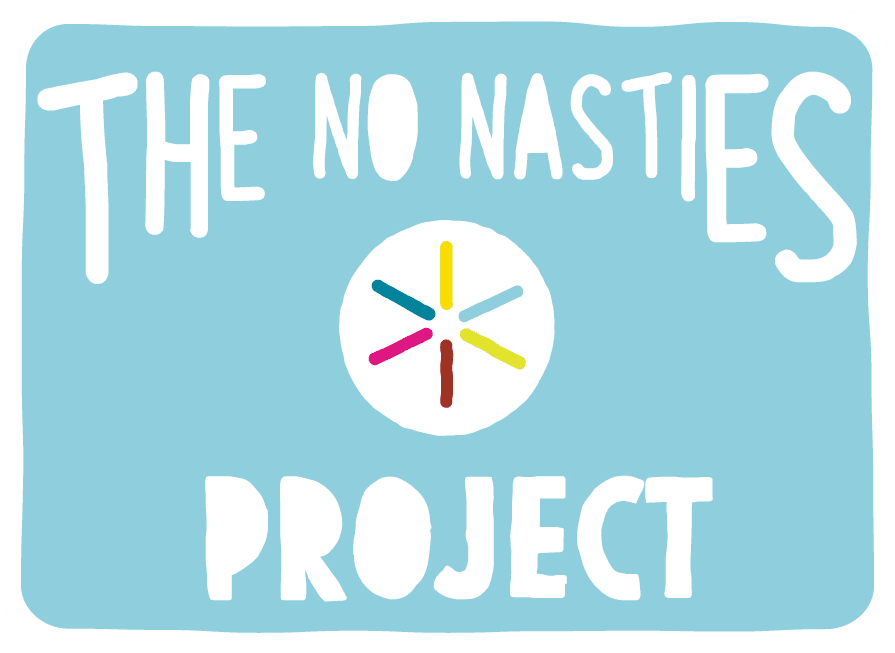 Industry:
Food & Grocery
Headquarters:
Windsor, VIC, Australia
SPS Solution
Fulfillment
Company Type
Supplier
Executive Summary
The No Nasties Project was founded a little over two years ago and today has sold more than 30 million Sugar Free-zies stix across Australia. Their frozen treats are naturally sweetened with zero sugar and nothing artificial. In other words, nothing "nasty." The supplier began doing EDI when they started selling through large retail customers, including Coles Supermarkets and Woolworths.
The No Nasties Project required a proven, scalable EDI solution that was designed for ease of use and able to scale. SPS Commerce Fulfillment was the ideal solution and has been managing the supplier's order fulfillment and invoicing process ever since.
"No Nasties selected SPS as our EDI partner as their model offered us the technology and support we'd need as our business grew," said Matt Kowal, Chief Commercial Officer at The No Nasties Project. "Information on every order and shipment is in one place. We can easily know the status of any EDI order, including any changes. SPS has been with us every step of the way, walking with us hand-in-hand."
---
Australian-made No Nasties Icicles offers a natural and tasty treat for kids of all ages. Their goal is to provide an alternative to sugary icy poles, bringing a healthy treat to mainstream retail. Consumers can find their products across Australia at Coles, Woolworths and independent retailers.
The company is young but growing fast. Their founders began selling their icicles in 2018 and the business quickly took off. At No Nasties, efficiency matters. According to Kowal, "Our opportunities and demand for our products are growing exponentially. We need to move fast to keep up with demand. Whenever possible, we partner to make our operations easier and faster."
When doing business with national Australian retailers, including Coles, EDI is a requirement. The supplier evaluated several EDI offerings and selected SPS Fulfillment. "SPS was the right fit for our business. It is cloud-based, versatile, user-friendly and most of all is built to evolve with us," commented Kowal.
Free Portals Aren't a Good Choice
Many Australian retailers offer free portals to their vendors. As a retail industry veteran, Kowal knew that they weren't the right fit for No Nasties. "Portals may be free to use, but they are labor-intensive and clunky. In the end, it wouldn't help our company. They are tailored to the retailer's business, not ours, and wouldn't support our future plans of integrating EDI with our internal systems. We quickly discarded portals as an EDI option and never looked back," states Kowal.
Another reason portals weren't the right choice for No Nasties is that portals are designed primarily for ship-to-store orders. The majority of No Nasties shipments go to national and regional retailer distribution centers (DCs), not stores. Kowal shares, "Coles requires its vendors who ship to their DCs to do EDI. This confirmed our decision to look beyond portals."
Scalable EDI is for More than Compliance
EDI from SPS offers more than trading partner compliance for No Nasties. It provides a single location where all order details, including any changes, are accessible. "With SPS Fulfillment, we can easily trace an order, know its status and make any changes necessary," explains Kowal.
Visibility is important to a growing business like No Nasties. SPS Fulfillment for scalable EDI provides the company with order and invoice insights accessed with a few keystrokes. Kowal shares, "The steps we need to take to complete an EDI order for any retailer are clearly laid out within SPS Fulfillment. There is no guessing, so we can get it right the first time. From purchase orders to barcode labels to invoices, the process is straightforward, flexible and intuitive to any user."
With a lean staff, Kowal appreciates the clarity SPS Fulfillment provides. His team can easily trace any order and know what they need to do next. No confusing processes, just a simple to understand workflow.
"No Nasties gets paid faster when orders are done right, so it's very important," states Kowal. "SPS Fulfillment shows us what we need to do in business terms and keeps the complexity of EDI behind the scenes. We stay compliant without needing to be EDI experts."
New Retailers, No Problem
As the No Nasties icicles continue to catch on in the marketplace, more retailers are adding these frozen treats to their shelves. With each new retailer, No Nasties needs to setup a trading relationship on EDI."
Onboarding new retailers is easy with SPS, there are never any delays on the EDI side," said Kowal. "The SPS team is always available and they know what the retailer requires. They proactively make the connection without my team's time. We can focus on other things and know the connection will be done very soon."
Technology Matters, But Support is Critical
As their business grows, the scalable EDI solution from SPS can support it. Adding new trading partners, increasing order volumes and more require little to no resources from No Nasties. But, it's not the technology that makes SPS their exclusive EDI partner. It's the SPS team.
"The SPS technology is flexible and suitable for any size business, but it's their people that are the strength of the solution. Their local experts and support are very good, always accessible and manage so much on our behalf," states Kowal.
Looking ahead, the supplier doesn't envision their growth slowing down. They see a need to integrate SPS EDI with their Xero ERP solution at some point for added automation. When the time comes, the team and technology at SPS are ready for them, having integrated SPS Fulfillment with this ERP and hundreds of others.
"SPS is the scalable EDI solution we needed today, and tomorrow," explains Kowal.
The Interviewee:
Matt Kowal, Chief Commercial Officer at The No Nasties Project
The Challenge:
A fast-growing Australian start-up that is consistently adding retailers and looking to manage this growth without adding resources.
The Solution:
Provide No Nasties with the SPS Fulfilment platform that can grow with their business and meet different retailer EDI requirements.
The Results:
Ability for No Nasties to focus on growing their business, meeting their customer requirements and reaping the efficiencies of EDI without adding resources.
"The steps we need to take to complete an EDI order for any retailer are clearly laid out within SPS Fulfillment. There is no guessing, so we can get it right the first time."
-Matt Kowal, Chief Commercial Officer at The No Nasties Project