SPS Commerce & G-Form: A Network Success Story
Founded by avid athletes, G-Form has grown to become the flagship brand in impact protection and vibration dampening for competitive sports including cycling and soccer. Its partnership with SPS Commerce formed when it needed a single EDI connection to its third-party logistics provider (3PL). Today, the supplier is using the SPS platform to manage its drop ship transactions with multiple retailers, deploying one retailer almost every month.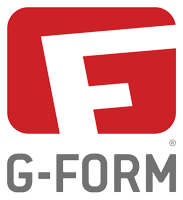 Customer Type:
Supplier
Industry:
Sporting Goods
Headquarters:
Providence, RI
Retail Channels:
Retail Stores, eCommerce, Drop-Ship
SPS Product(s):
Fulfillment, Analytics (future)
ERP:
SAP Business ByDesign
Network Member Since:
2014
Starting small
G-Form has emerged as the leader in impact protection and vibration dampening equipment across a variety of sports. Initially earning a reputation as the 'go-to' protection equipment in soccer and cycling, the company now offers products for baseball, volleyball and many others.
In 2014, the supplier deployed SAP ByDesign as its new ERP and needed a single EDI connection to its 3PL. G-Form's IT team turned to SPS to provide a simple and easy solution to send and receive order and shipment information with its logistics partner. Little did the company realize it had launched a partnership that would grow to support many of its strategic retailer relationships.
SPS Commerce Fulfillment, including the web-based and SAP ByDesign-integrated solutions used by G-Form, provides access to its network of more than 115,000 retail organizations. Once connected to the SPS network, suppliers can easily grow their business and meet trading partner requirements in little time. SPS provides solutions and support for customers with a single need, like G-Form, to multi-national organizations.
Drop-ship deadlines met
One of G-Form's major retail customers, Dicks Sporting Goods, had set a deadline for the supplier to be drop ship-capable. The company surveyed the market for solutions that integrated with SAP ByDesign, but none gave the supplier the confidence they could deliver, except SPS. "SPS Commerce is the known leader in retail, and drop ship," said Wlkins. "Our business and retailer relationships were too important to trust to anyone else."
The drop ship (or direct-to-consumer) model relies on accurate, timely and complete communications between a retailer and its supplier. After all, the supplier is fulfilling the order to the consumer on behalf of the retailer. SPS Commerce is experienced in the nuances of this model and works with suppliers in North America, Australia and beyond, providing expertise and delivering on their direct-to-consumer transaction needs.
G-Form was confident in its choice of SPS for drop ship integration and easily met its April 2017 deadline. G-Forms immediately started implementing its second drop-ship retailer, Scheels. The company expects to expand its drop-ship retail partnerships and is on track to add a new retailer each month with Amazon and others going live shortly.
The SPS solution is used daily by G-Form's operations team to confirm purchase orders, its 3PL who warehouses and ships its drop ship products, and its finance department for invoicing. While most transactions are integrated into SAP ByDesign, its 3PL and other users use the web-based Fulfillment solution for easy access to order details. "Drop shipping requires high transactions volumes, from orders to shipment notices and more, to keep us aligned with a retailer's orders," said Wilkins. "Currently order, shipping and invoicing is all initially integrated into our ERP, this eliminates most manual entry with web-based users needing only to access the details and/or acknowledge orders with a few clicks."
Next up: Analytics
In addition to growing its use of SPS Fulfillment, the company is also looking to expand its insight into its sales performance. SPS Commerce Analytics offers sell-through analyses based on retailers' point of sale data. "Continuing to partner with SPS Commerce, already a valuable partner, is a no brainer," said Wilkins. "Their analytics solution builds on its trusted relationships with retailers and will allow us to better serve these buyers and ultimately the consumer."
The Interviewee:
Graham Wilkins, IT Director
The Challenge:
Meet drop-ship deadlines with key retailers.
The Solution:
Integrate fulfillment with 3PL and a growing number of retail customers.
The Results:
Automated process to grow without adding resources and deploying one retailer almost every month.
"SPS Commerce is the known leader in retail and drop ship. Our business and retailer relationships were too important for us to trust to anyone else."
– Graham Wilkins