Caprice and SPS Commerce: A Full-Service EDI Success Story
This leading home goods and apparel businesses in Australia was an EDI pioneer, having started its EDI journey more than two decades ago. For most of that time, Caprice has partnered with full-service EDI provider, SPS Commerce. By doing so, they have been able to grow their business, add new product lines and retailers, without adding EDI staff or sweating the details of running the system. Today, the hands-free process means that orders are being picked in the warehouse that same day.
"With EDI, Caprice has better visibility into what is being ordered," said Anni Stroud, Operations Manager at Caprice. "This speeds fulfillment, but also allows us to better manage our stock. Our inventory counts are up-to-date as orders are current, so we know if we are running low and need to order more. The EDI solution from SPS provides order automation and so much more to Caprice."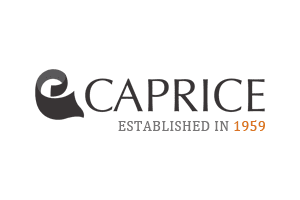 Customer Type:
Supplier
Industry:
Home Goods, Apparel
Headquarters:
South Melbourne, VIC, Australia
SPS Product:
Fulfillment with System Automation
System:
IBS Enterprise
Customer Since:
2005
Caprice is a leading home goods supplier in Australia, whose products range from licensed Disney bags to dress fabrics and window blinds. Retailers across Australia carry Caprice's ever-expanding assortment of products which are distributed from the company's two warehouses in Melbourne.
The company has used EDI to process retailer orders for more than 20 years. As an early adopter of EDI, they know the complexities. Early on they chose to partner with SPS Commerce as their full-service provider to take advantage of their local experts, knowledge of EDI requirements and proven technology.
Adopting Hands-Free Order Processing
Caprice receives seasonal orders from most retailers. Fulfilling these orders isn't immediate and allows for the company to plan its related manufacturing and shipping. However, one customer, Spotlight Australia, has high orders volumes and Caprices receives numerous replenishment orders each week. These orders need to turn quickly so shelves at their 120 stores stay stocked for the consumer.
"When I started at Caprice 15 years ago, our largest customer, Spotlight Australia, was faxing all of their orders," said Stroud. "When they arrived, everyone dropped what they were doing to enter the orders into our system as fast as possible. I knew there was a better way, and there was. It was using integrated EDI with SPS."
Today, Caprice uses SPS Commerce Fulfillment with system automation to its ERP solution. The order process is completely automated.
"Our orders arrive electronically on Monday evening," said Stroud. "On Tuesday morning when we arrive at work, the orders are already in our ERP and ready to process. No manual entry is needed. By the afternoon our warehouse is picking the orders and readying shipments. Without EDI integration from SPS, entering these orders would take weeks to do. It simply couldn't be done without automation."
Experiencing High Growth but No Staff Increase to Support EDI
The last eight years have brought significant growth to Caprice. They've added several, large business lines, including shoes, bags, luggage and more. With each expansion, their order volumes have also increased. Their small staff has remained the same, managing the increasing number of orders as any issues or adding new customers are managed directly by SPS.
"SPS Commerce does all the EDI connections on our behalf, I simply let them know of a new trading partner and it's taken care of," said Stroud. "Because SPS takes on these tasks, my team hasn't need to expand for more than a decade ago, despite our rapid growth. SPS takes away the pain of doing EDI and does all the heavy lifting on our behalf."
Full-service EDI solutions from SPS are backed by a local team of EDI experts who know the trading requirements of Australia retailers. As Caprice has added new retailers, including Big W, Harris Scarfe, Kmart, Myer, Miter 10 and Target, the SPS team has connected Caprice rapidly to each customer to become EDI-compliant.
"No matter the transaction or retailer, SPS makes EDI possible for our lean organization," said Stroud. "We are automated with 14 retailers using transactions such as the purchase order, order acknowledgment, advance ship notice and invoice. It's so easy with SPS."
Integrating was the Key, Not Portals or Emails
Many retailers offer free portals for suppliers to download orders and upload shipment details and invoices. "While portals sound promising, they weren't right for Caprice," said Stroud. "We want all of our orders in one place. We don't want to go to separate locations to download them and enter them into our systems. This isn't efficient and wastes precious time. Instead, we use EDI and SPS Fulfillment to see all of our orders all in one place and can immediately start processing them."
Visibility to all orders was important to Caprice. Portal and receiving orders via phone, fax or email had two major flaws that worried Caprice: they required manual entry and orders could be missed.
"We want to process orders as fast as we can," said Stroud. "This simply cannot happen if an order is on someone's desk, in their inbox or waiting in a portal. We want all orders through a single channel, SPS Fulfillment, that integrates with our ERP."
There are a few exceptions to this process, but these orders are minimal and become EDI orders as soon as Caprice staff receive them.
"We have elected not to integrate our very low volume retailers," said Stroud. "Instead we receive their handful of orders and can key them into the SPS Fulfillment solution. From that point on they are EDI orders and integrated into our ERP like all the others. Their fulfillment and invoicing are hands-free. We've enjoyed the added flexibility this aspect of SPS Fulfillment gives our organization to manage customers of all sizes."
The Interviewee:
Anni Stroud, Operations Manager at Caprice
The Challenge:
Automate manual processes to speed fulfillment, reduce errors and scale the business
The Solution:
Integrate SPS Commerce for EDI with Caprice's ERP for hands-fee order management 
The Results:
No additional staffing needed to support EDI for more than a decade
"While portals sound promising, they weren't right for Caprice. We want all of our orders in one place. We don't want to go to separate locations to download them and enter them into our systems. This isn't efficient and wastes precious time. Instead, we use EDI and SPS Fulfillment to see all of our orders all in one place and can immediately start processing them."
-Anni Stroud, Operations Manager at Caprice