Partner community
View all business and referral partners in our network.
Company Name: BCG Systems, Inc.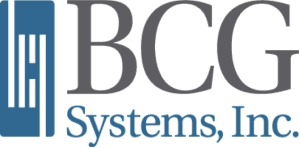 Company Description: BCG Systems, Inc is a single-source IT solutions provider, helping small- to medium-sized businesses implement and support cost-effective ERP, CRM, Office 365, and other cloud and networking solutions for over 25 years. We offer complete business solutions to help you thrive by improving operational efficiencies and profitability, all while controlling costs.
Market Emphasis: NetSuite, Dynamics GP, Office 365, Managed Services, SharePoint, Azure
Company Website: www.bcgsystems.com
 Twitter: @BCG_Systems
LinkedIn: BCG Systems, Inc.
Google+: BCG Systems, Inc.
YouTube: BCG Systems, Inc.