Date:
November 16, 2022
Time:
5:00-7:30pm
Location:
Te Deseo
Harwood District
2700 Olive Street
Dallas, TX 75201
Connections & Conversations in Dallas
Join SPS Commerce at Te Deseo for a happy hour filled with good conversation, great food and new connections.
Who will I meet?
You'll have a chance to meet the SPS team and we'll introduce you to other professionals in retail, wholesale, supply chain, and distribution. 
Why should I attend?
You'll be able to connect with other industry professionals in Dallas and enjoy Te Deseo.
Does it cost anything to attend?
No, we ask that you RSVP as capacity is limited but food and drinks are on us!
Can I bring a colleague?
Yes! Please ask them to RSVP below as well.
Including a Special Live Event of the Omni Talk Retail Fast Five
Chris Walton and Anne Mezzenga will bring their popular podcast, The Omni Talk Retail Fast Five, to the live event stage, covering the top headlines from the past year.
Chris and Anne bring their experience as retail operators and researchers as they offer their analysis of each of the headlines ensuring the audience leaves with new perspectives and ideas on where the future of the retail industry is headed, and even have some fun while doing so. After the 20-30 minute presentation, Anne and Chris will answer your questions in a live Q&A.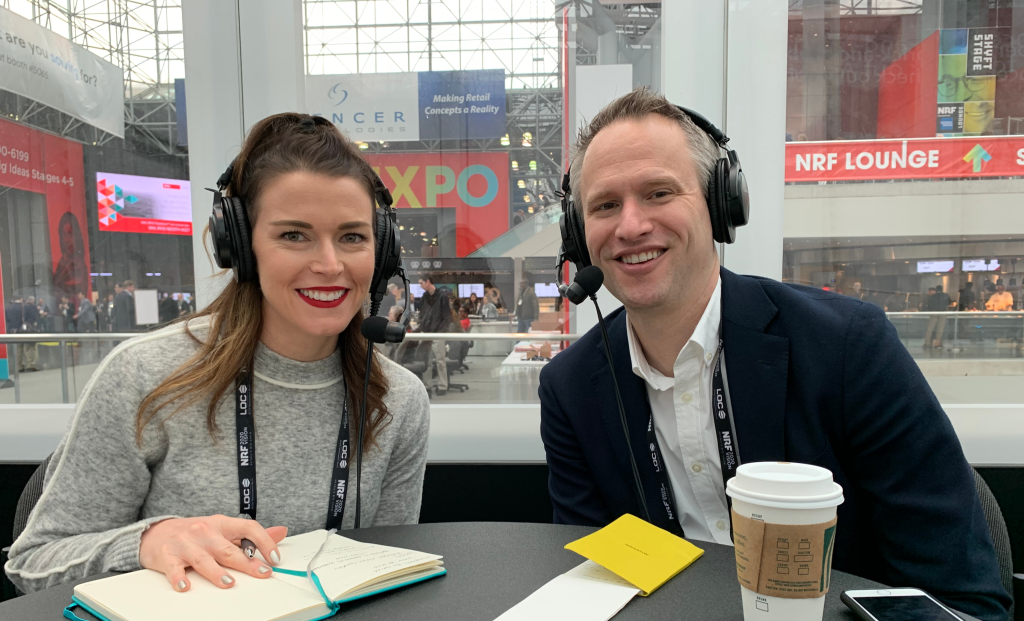 I attended the event to meet people in industry selling online and learn how we can expand our business without needing more manpower.  It was a great event!
I really enjoyed it – I loved the main speaker, I wish there were more events like this where we can have cross-industry discussion about trends, disruptors, and the future of tech in our industries.
It was great to hear how everyone has been trying to adjust to the way business has evolved in terms of automation and efficiency.