Accelerate your Omnichannel Strategy
Genius Central is now SPS Commerce. Schedule a time at Expo West to learn how we're coming together to help companies streamline ordering processes, connect to more trading partners, and ultimately make your omnichannel strategy a reality. 
People, processes & technology to optimize your supply chain
Get the technology, expertise and resources needed to proactively manage your replenishment order process. We'll enable you to gain access to the item, order and sales data that is essential to making your omnichannel strategy a success.
View Product Demos Schedule time with our team to see our Community, BUYiQ, and BUYHQ solutions in action.
Tap into Retail Expertise Our retail experts will work with you to analyze your day-to-day operations and identify key areas of opportunity. With our retail and in-aisle ordering solutions, we'll help you gain unprecedented levels of insight into your product, order, and shipment information. 
Discover the Full-Service Difference At SPS, technology is only part of the equation. With a full-service approach, you'll have our entire team of Customer Success experts supporting you along the way to ensure your solutions are fully optimized for omnichannel success.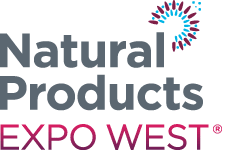 Learn more about the full-service difference
Industry leading technology
Largest retail network
World-class support
95,000 customers
Who is SPS Commerce?
SPS Commerce has been pioneering retail automation since 2001 –– everything from EDI to full-scale retail change management. Our solutions go beyond EDI to enhance visibility, collaboration and communication. When you partner with SPS, you're not just getting best-in-class technology, you're also getting a team of retail supply chain experts who are there to help plan, execute and manage it all for you.