Meet your retailer's EDI requirements.
When your retail partners ask you to become EDI capable, trust the industry's leading platform.
Get clear, simple answers to all your EDI questions.
No sales pressure. No commitment.
Integrate once, connect to any trading partner
Reduce errors by more than 99%
Invest in growth, not data entry
Automate EDI transactions with any trading partner
Integrate with your ShipMonk system and take the next step to a more streamlined and efficient operation.
Exchange data seamlessly. Save money with a cloud-based EDI solution versus traditional EDI – many companies discover that monthly subscription costs of outsourcing their processes to SPS cost less than their traditional EDI solution.
Achieve 100% compliance with all your trading partners – eliminate your EDI backlog and keep up to date on requirements. Scale to size effortlessly and efficiently.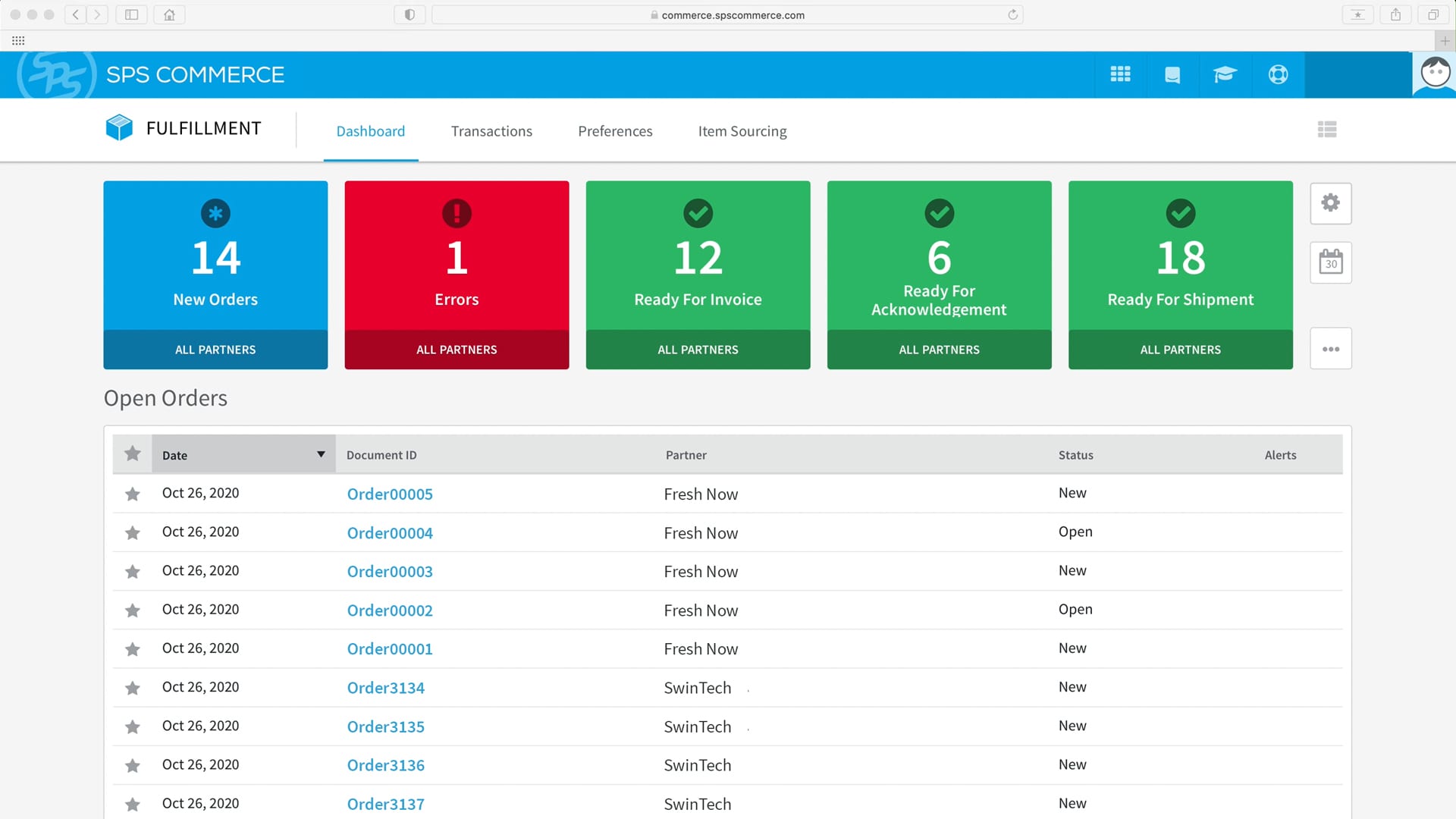 Untangle the complexity of EDI compliance
SPS Fulfillment is a full-service EDI solution with technology that leads the market, a reliable team of experts to make everything work, and ongoing support to keep it all running smoothly.

Support any trading partner requirement
A one-time connection with SPS ensures EDI compliance with leading retailers, vendors, grocers, distributors, manufacturers and more.
Easily onboard new trading partners
Our retail network includes Wal-Mart, Amazon, Cabelas, Grainger, Trader Joe's… they're all here, pre-mapped and ready to go.
Painless packing slips & labels
Automate the creation of fully compliant UCC-128/GS1-128 labels. We do the heavy lifting of understanding complex retailer requirements for you!
Reduce data entry needs and costs
Companies using SPS Commerce Fulfillment have been able to cut thousands of hours in manual data entry tasks.
Seamless system integration
Pre-built solutions for connecting EDI to more than 100 TMS, WMS, accounting & ERP systems.
Automatic EDI mapping updates
No more debugging & re-configuring retailer data requirements on your own. We do it all for you.