Why Drop Ship Automation is Crucial for Successful 3PLs
Drop shipping has become big business in 2020 due to the COVID-19 pandemic. Many suppliers and 3PLs report that drop-ship orders have tripled or more in recent months. So, the questions on everyone's minds is how to drop ship more efficiently and more profitably. Automation is the answer, especially for 3PLs.
This spring SPS Commerce surveyed hundreds of 3PL leaders about their drop-ship and data automation practices and future outlook. The insights around 3PL drop shipping were insightful and show that the industry has chosen sides. The survey explored how 3PLs are using automation to:
3PLs Have Decided to Drop Ship or Not
When asked about their drop-ship business, the survey respondents shared that their 3PL businesses had clearly decided if they would support and grow a drop-ship model, or not.
3PLs currently doing more than 25 percent of their business in drop shipping indicated that they would be taking on more in the future. Alternatively, those doing no, or little, drop shipping today didn't see this part of their business growing.
It seems that 3PLs have made the decision of whether to support the direct-to-consumer model. The size of the 3PL, the size of the customers they serve and the industries they support didn't seem to impact their decision. Their drop-ship strategy is likely driven by their leadership and vision for their company.
42% of Drop Ship 3PLs Expect to Double or Triple Related Business
For 3PLs supporting drop shipping, 42 percent expect to double or triple this part of their business. Another 43 percent of drop-ship 3PL companies expect incremental growth, likely a reactive approach to service existing or new business.
Drop-ship capable 3PLs shared that they expect this model to become a more significant part of their revenue and are hiring staff and converting facilities to adapt.
3PL Drop Ship Requires Automation and Change
Standing still has never been part of a 3PL's business strategy. They are constantly innovating, changing or adding warehouses, and advancing operations to support customers' needs.
Taking on more warehouse drop shipping business requires change. The following are the top three drop-ship challenges identified by the 3PLs in the survey: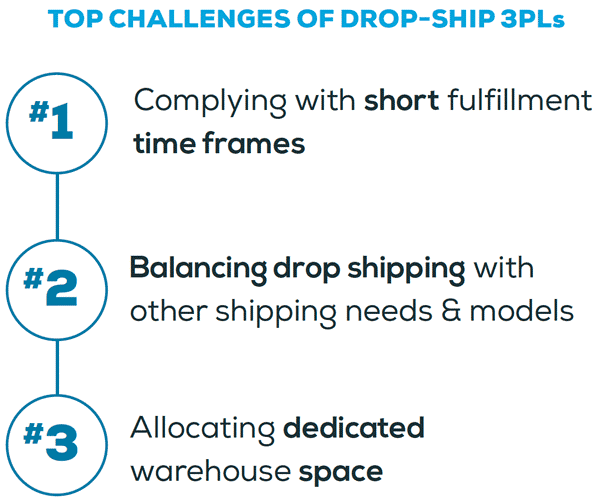 Data Automation Necessary to Scale 3PL Drop Ship
As 3PLs further embrace drop shipping, data needs increase. Inventory updates are good example. 3PLs will need to provide frequent inventory updates to customers and retailers to comply with trading partner agreements. These updates can vary from weekly to daily to hourly, depending on the industry and season. For example, during the holiday season, retailers often require inventory updates every hour, or less. Doing this manually for customers is simply not an option, especially during a 3PL's peak shipping seasons.
Order volumes change dramatically with drop shipping. Orders are no longer in terms of cases or pallets for truckload shipments. Instead, they are small orders of an item or two, shipped using a parcel carrier. This is a change for many 3PLs, and efficiencies are needed to manage high order volumes and meet the strict delivery times. Again, automating this process to quickly pick, pack, book a carrier, and label the shipment will save time and boost productivity, making the process efficient and profitable.
Looking to take control your drop shipping? SPS Commerce has extensive experience in automating drop-ship process with 3PLs and their customers using EDI, APIs and other communications. We have over 12,000 drop-ship connections between 3PLs, suppliers and retailers on our retail network. Our automated process can decrease fulfillment time by 90 percent or better.
Interested in seeing what else 3PLs will be automating in 2020? Download the free research study, Automation Priorities for Third-Party Logistics Providers.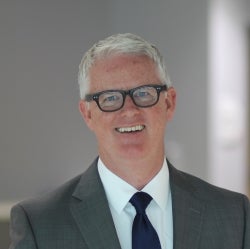 Latest posts by Mark O'Leary
(see all)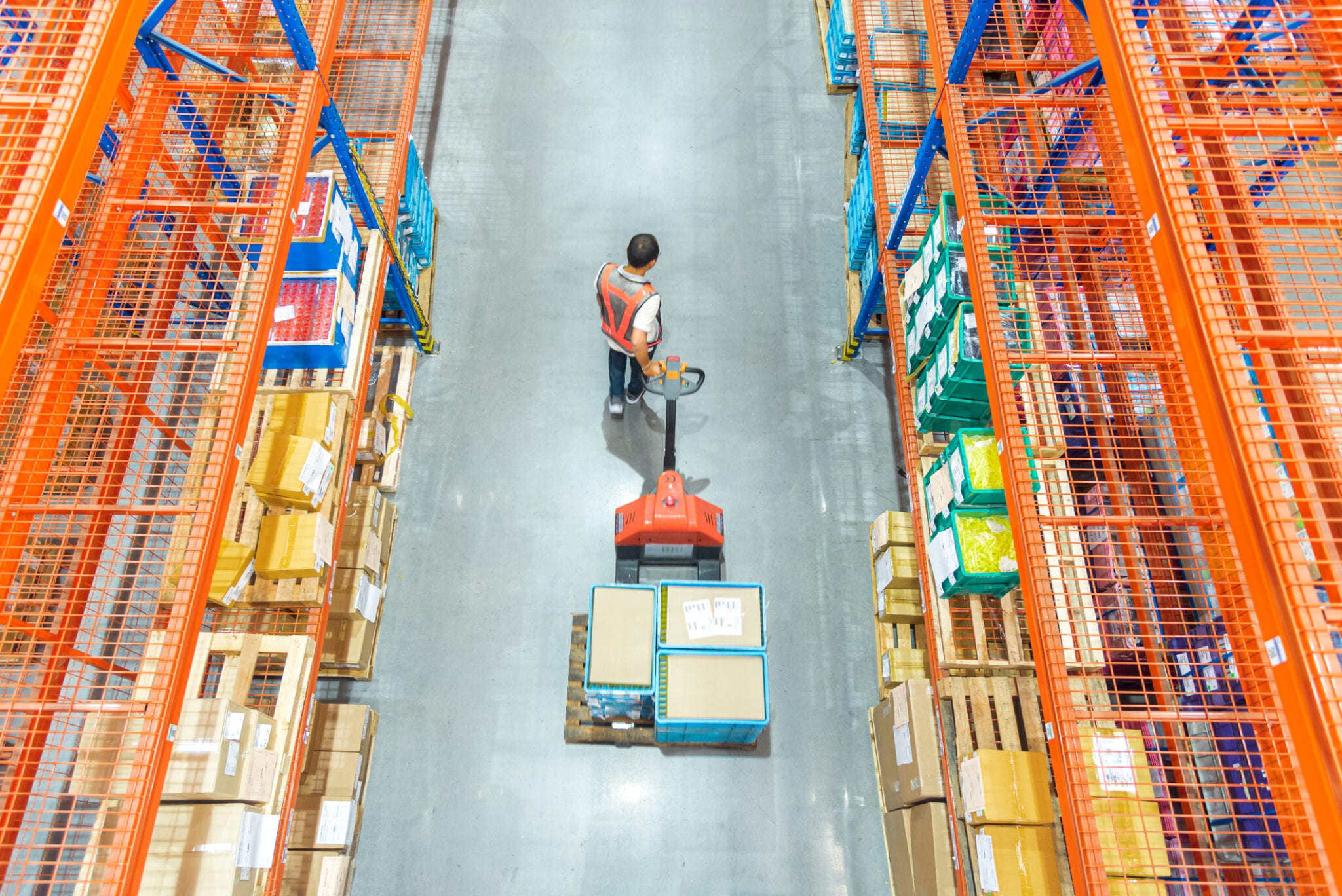 GET WEEKLY UPDATES DELIVERED TO YOUR INBOX.
Never miss an update from the SPS blog! Receive retail and supply chain news, valuable resources, expert tips and more.