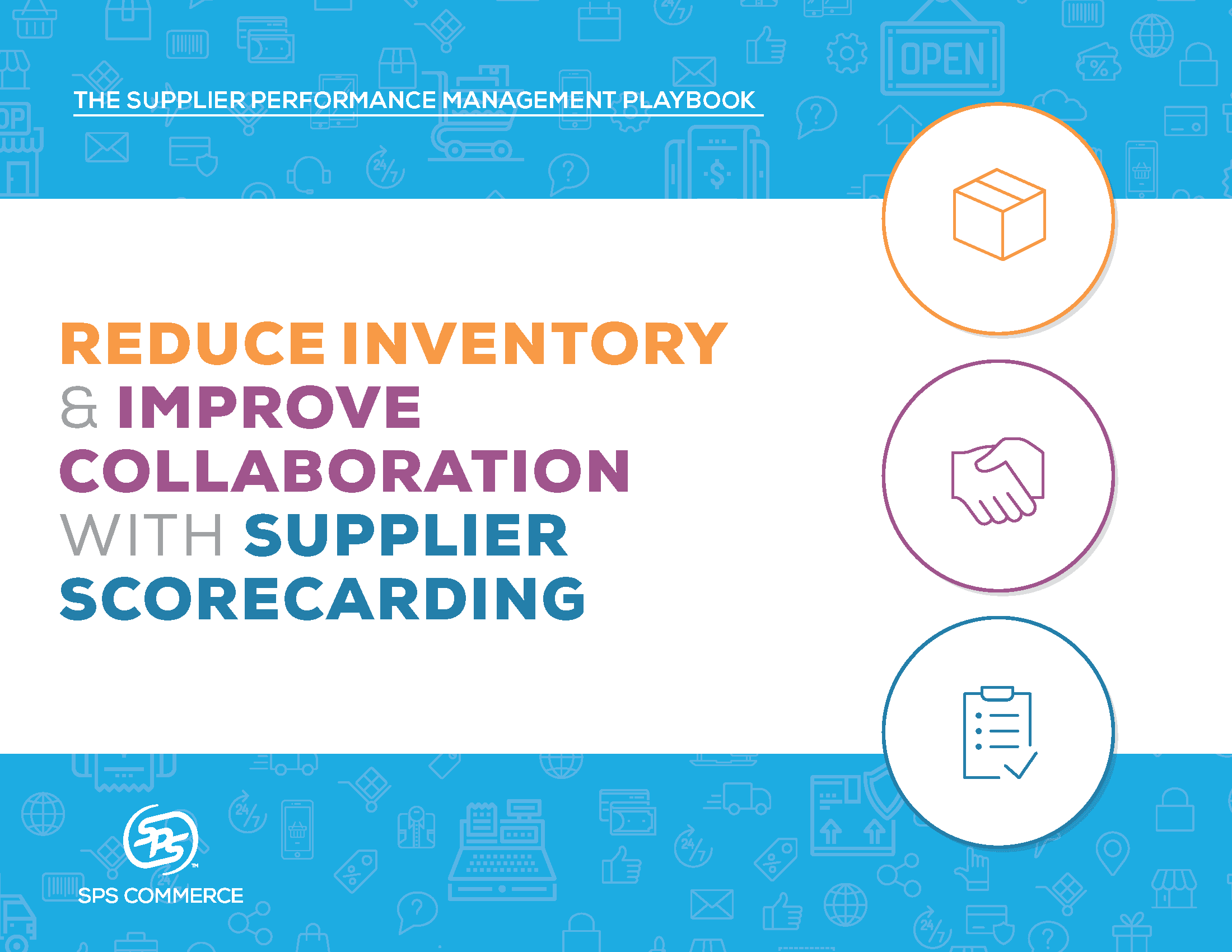 The Supplier Performance Management Playbook
Reduce inventory & improve collaboration with supplier scorecarding
Approximately 10 percent of orders between buying and selling organizations are incomplete, late or otherwise problematic
Why do buying organizations need better item, order, and sales data from trading partners? The lack of data perpetuates unproductive practices between buyers and sellers. To compensate, buyers order more inventory than they really need, which ties up millions of dollars in unproductive capital every year.

What are the challenges of executing a data exchange program yourself?
Some buying organizations scorecard vendors using order fulfillment data from their warehouse management or other systems.This can be a good option, but the buying organization must have an established process for exchanging data with suppliers and reporting on that data.
How does leveraging a service provider help?
A full-service team partners with the buying organization to define the supply chain goals and vendor requirements, onboard suppliers to specific supply chain requirements for electronic orders, shipping information, invoices, labels, ensure suppliers are consistently executing according to the supply chain requirements and more.
What results can buying companies achieve?
With scorecarding, buying organizations can partner with suppliers to jointly improve supply chain performance and reduce inventory without losing sales. This results in a million-dollar impact for many businesses. SPS can help design a tailored solution and launch plan for your business to implement these recommendations. 
"The efficiency improvements are undeniable" Plus, vendors appreciate that we are all on the same page and building our business together."
– Darrell McKee, Centre Store Director, Federated Coop