Lyons Industries & SPS Commerce: A Success Story
Lyons Industries manufactures more than 1,000 bathtubs and showers every day that are shipped to and sold at leading home improvement retailers including Home Depot, Lowes and Menards. The manufacturer's previous EDI solution required manual order entry and restricted logins to a single user. This proved cumbersome for a growing business, so the company decided to automate with SPS Commerce Fulfillment in 2015. Now they never touch a Purchase Order and their customer support, shipping and finance teams have access to the order and shipment data they need. The automation has resulted in more time for Lyons to dedicate to growing its business and rolling out additional high-quality products.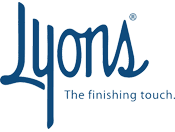 Customer Type:
Supplier
Industry:
Home Improvement
Headquarters:
Dowagiac, MI
SPS Product:
Fulfillment
ERP:
Infor CloudSuite Industrial (SyteLine)
Customer Since:
2015
Never Touch a Purchase Order Again
In 2015, orders for Lyons' bathtubs and showers were coming in rapidly from home improvement retailers including Menards, Lowes, Home Depot, HD Supply and many others. Processing orders required many manual steps: entering the order into their ERP, printing barcode labels for retailer shipments, and reconciling invoices and payments. In addition, all EDI users shared a single login so only one department could login at a time. The sales team had to let shipping department know when they were done in the system so the warehouse could log in, meanwhile the accounting team would be waiting to create invoices until the login was available.
As an SPS Commerce Fulfillment (EDI) user during Lyons' EDI program with Keystone Automotive, Debbie Wright, Vice President of Sales at Lyons, saw its advantages and made the switch. The SPS full-service EDI solution integrates orders directly into Lyons' SyteLine ERP, including special order and stocking orders from Lowes. Each user also has their own login credentials so they can access the solution at any time and view the details pertinent to their role.
"With SPS Commerce Fulfillment, our staff never has to touch a purchase order," said Wright.
After establishing an EDI connection for Lyons with Lowes, SPS Commerce quickly added HD Supply and Lyons' largest customer, Menards, to Lyons' EDI solution. Today the manufacturer has automated EDI with 11 retailers and their third-party logistics provider (3PL) and is processing thousands of orders every month.
"Lyons uses EDI from SPS to comply with all of our retailers' fulfillment models including ship-to-DC and drop shipping," said Wright. "The drop-ship requirements from our retailers can be daunting, but SPS keeps us compliant."
Relying on EDI Expertise from SPS 
Like most suppliers, Lyons doesn't have a dedicated EDI staff member. Instead, they rely on SPS Commerce to manage the EDI solution, make any changes required by retailers and troubleshoot any issues. If questions arise, the EDI experts at SPS are just a chat, phone call or email away.
"One afternoon, we needed a label for an EDI shipment that had to be shipped immediately to avoid a fine from our retailer," said Wright. "We called SPS for help as it wasn't printing properly, and we'd frankly made a mess of the system. The SPS representative patiently spent 90 minutes on the phone with me to correct the label, ensured everything printed properly on our end, and walked us through the simple steps to do it correctly next time. We avoided the fine and are so grateful to SPS for their help!"
Full-service EDI solutions, like SPS Fulfillment, provide the technology to automate EDI operations as well as the associated staffing resources that customize, optimize and operate the technology.
"Our account representative is an extension of Lyons' team and always available to answer any questions," said Wright. "He monitors our transaction volume to make sure our EDI plan is right-sized for our needs and helps us avoid overages. He has saved us tons of money over the years and often calls to check in on our business and experience. We truly appreciate how attentive he is to our account."
Eliminating Errors Delights Staff and Customers
Automation from SPS has eliminated human errors, which has positively impacted Lyons in many ways. For example, as the company updates pricing, the EDI solution alerts them to orders with outdated pricing. This allows the customer service team to correct the retailer's order from the onset, preventing accounting discrepancies later on.
"Before SPS, we had a dozen or two orders each week that would have keying errors," said Wright. "This has been eliminated, allowing our accounts receivable and shipping teams to save time and minimize interruptions."
With the time savings from automation and reduced errors, the teams at Lyons have had more time to dedicate to sales, customer service and product innovation.
"Our customers are delighted with the speed at which we can complete their ship-to-DC and drop-ship orders," said Wright. "We have a reputation for excellence and using SPS Fulfillment allows us to apply these same high standards throughout our order process."
The Interviewee:
Debbie Wright, Vice President of Sales
The Challenge:
Automate its order fulfillment to attract new business and support current growth.
The Solution:
Deploy full-service EDI with SPS Commerce Fulfillment (EDI).
The Results:
Eliminated manual processes so Lyons staff never touch a purchase order.
"With SPS Commerce Fulfillment, our staff never has to touch a purchase order."
– Debbie Wright