Partner community
View all business and referral partners in our network.
Company Name: Degama Systems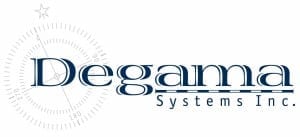 Company Description:  Integrated and Configurable Dispatch & Accounting software for the Truckload, LTL and Brokerage industries. Includes quoting, order management, billing/rating, EDI communications, operations, scheduling, dispatch, routing, monitoring, GPS, tracking, mapping, scanning, driver/broker settlements, fuel tax reporting, fleet maintenance, A/R, A/P, G/L, F/R and reporting.
Market Emphasis: Dispatch & Accounting Software for Medium to Large Transportation companies
Company Website: www.degama.com 
 Twitter: @degamasystems
Facebook: Degama Systems
LinkedIn: Degama Systems – Degama Trucking Software
Google+: Degama Trucking Software