Partner community
View all business and referral partners in our network.
Company Name: Cumula 3 Group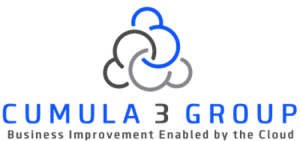 Company Description: Cumula 3 Group is a Cloud Advisory firm headquartered in the Bay Area with offices in Denver, Colorado, Minneapolis, Minnesota and Washington, DC. We provide Fortune 500 Level CXO advisory services from startups to large enterprises as well as implementation services for a handful of technologies. Technologies we specialize in include NetSuite, Jitterbit, SPS Commerce, Adaptive Insights, Solium, Expensify, and more.
Market Emphasis: NetSuite ERP, Manufacturing, Wholesale Distribution, Retail/Ecommerce, Software/High Tech
Company Website: www.cumula3.com
Twitter: @Cumula3
Facebook: Cumula 3 Group
LinkedIn: Cumula 3 Group
Google+: Cumula 3 Group
YouTube: Cumula 3 Group