Partner community
View all business and referral partners in our network.
Company Name: aACE Software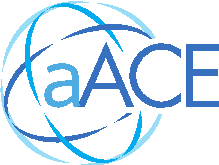 Company Description: aACE provides business management software that empowers its customers to efficiently manage their operations from within a single, complete, cross-platform solution. The company's satisfied client base cites ease-of-use and seamless integration with other services as key differentiators of the aACE offering, which are particularly beneficial to businesses experiencing rapid growth.
Market Emphasis: Integrated business management software for ERP, CRM, accounting, manufacturing, distribution and inventory applications
Company Website: www.aACEsoft.com
Twitter: @aACEsoft
LinkedIn: Avant Garde Information Solutions, LLC
Google+: aACESoft
YouTube: aACESoft