Focusing more on EDI hassles rather than fulfilling orders?
Time to switch to a full-service EDI solution.
EDI providers are not all the same. SPS Commerce is a full-service EDI solution where you get the technology, tool and the EDI Team to manage all the complexities that comes with EDI.
Wondering what a Full-Service EDI Solution is?
Full-Service EDI is a cloud-based solution that includes staffing resources that customize, optimize and operate the technology on behalf of the customer. If EDI is NOT your core competency, then this is the perfect solution for you.
Provide EDI technology that makes order transactions simple
Save you time, money and resources
Help you fulfill more orders while you focus on growing your business
Proactively monitor and analyze your EDI maps, connectivity and trading partner requirements
Automate your processes to reduce keystrokes and improve user performance
Provide ongoing access to real-time expert support and training resources
Communicate with trading partner community on your behalf to manage your EDI requirements
Guarantee first order success
Integration means one platform for ALL orders
Picture this: it's holiday season and you notice your internal team is spending a lot of time tracking down orders in multiple tools like vendor portals, e-commerce sites, marketplaces, and manual orders (via phone or email). It's a common challenge of businesses experiencing growth. Imagine if your team looked like this:
8am
Start by logging into SPS Fulfillment
View your orders from retailers, e-commerce and marketplaces in one place.
After reviewing all orders and inventory, you move orders into the next stages of fulfillment or into your WMS system.
If applicable – You send a POA (855) to your retailer agreeing to the order. Fulfillment even has batch processing, so you can do multiple POAs at once.
10am
Still within SPS Fulfillment
You or someone on your team starts pulling orders from Fulfillment and begin picking and packing the orders.
If you use a logistics company – Using our 3PL Warehouse Services, SPS will communicate the orders and shipping information to your logistics company for them to pick and pack on your behalf.
If it's an e-commerce, drop ship or marketplace order – You create a packing slip, shipping label and select a shipping method with Carrier Service.
If it's an e-commerce or marketplace order – You copy and paste the tracking number into your online platform for the end customer.
3pm
Still within SPS Fulfillment
Warehouse team finishes labeling the boxes and puts it on the assigned retailer pallet(s).
If applicable – Then from Fulfillment, you send the ASN (856) to let the retailer know what's packaged and when it should arrive.
If you use a logistics company – Once packed and ready for shipping, your logistics partner will send you Shipping Advice (945) and then you can send, or use Auto Rules, ASN (856).
And it all starts again tomorrow.
We're here to help! Just 10 minutes of your time is all you need to see if SPS Commerce is the right solution for you. On the call you'll receive:
Expertise to identify the best EDI solution for you
Personalized demo consultation
And a price quote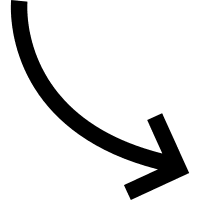 Learn more about full-service EDI.
Does your company need a managed EDI service or full-service EDI?
On the surface, cloud EDI solutions sound similar, but in reality, there are vast differences between providers. Cloud EDI solutions generally fall into two categories: managed services and full-service.
A managed EDI service is a cloud-based EDI solution in which the EDI provider is responsible for the developing and maintaining the core technology, but requires internal staffing for the day-to-day customization, optimization and operations of the technology. Full-service EDI is a cloud-based solution and associated staffing resources that customize, optimize and operate the technology.
Download our white paper to help you distinguish between EDI providers and choose the provider that is right for your business.