SuiteConnect 2020
EDI without the hassle
Join SPS Commerce at SuiteConnect 2020 to learn how you can integrate EDI directly into your native NetSuite system. 

Built for Oracle + NetSuite: No more hassle over EDI testing, spec changes or map updates. 
Join us at SuiteConnect where members of our dedicated team of NetSuite experts will be on-hand to talk through our full-service approach to EDI. With a team of specialists to help you implement, monitor, and manage your EDI, you can spend more time running your business while still gaining efficiencies.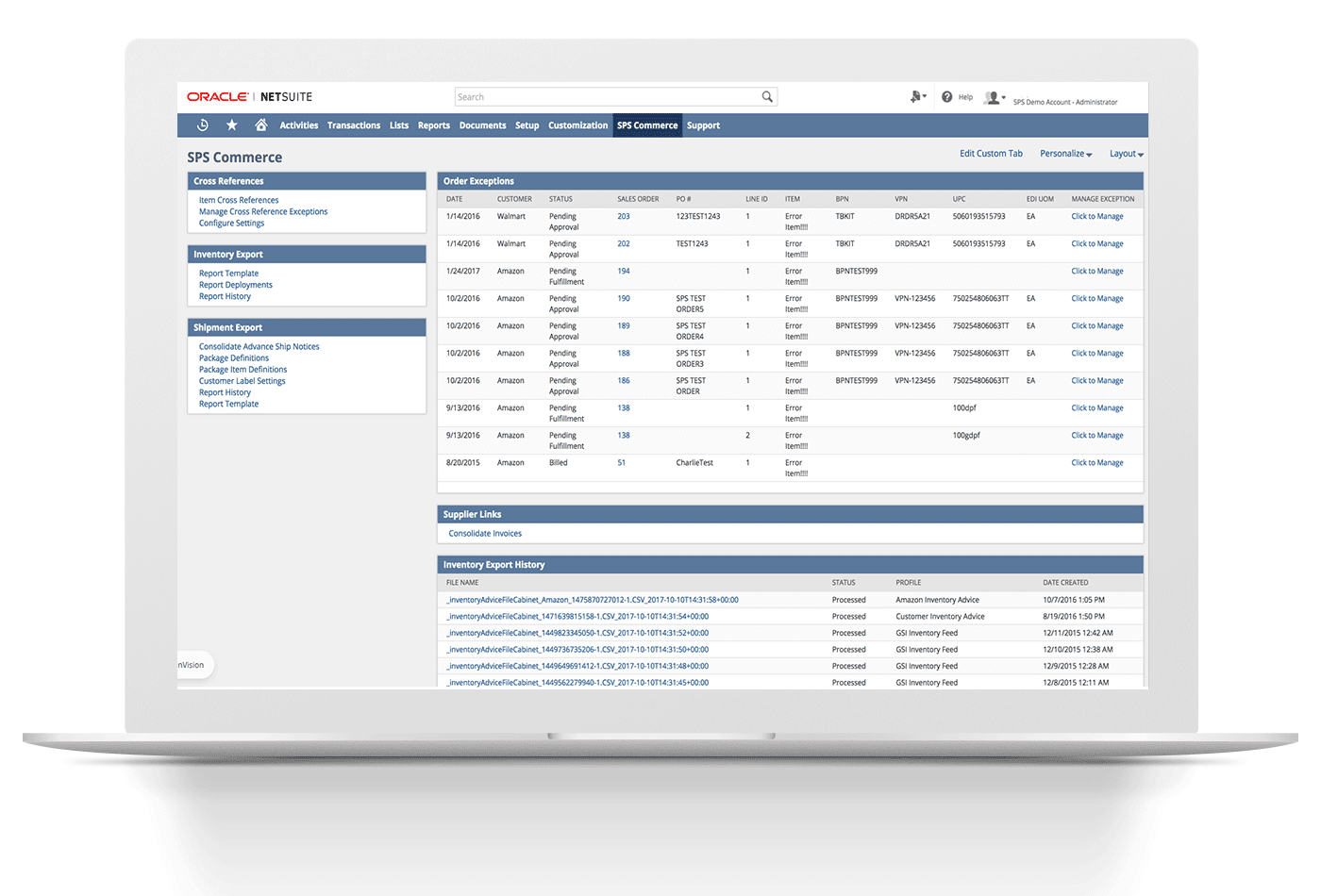 Reduce order processing time and errors
Automate data exchange and ship faster
Stop by our booth to see how our EDI solution integrates directly into your NetSuite system
"We have cut our data entry by more than 90 percent by using SPS Fulfillment, and SPS is continuing to partner with us to bring this number closer to 100 percent. Before SPS, I was doing the data entry work of 2-3 individuals due to rising order volumes. My job has changed dramatically, and for the better."
– Jenn DuRei, Director of Operations at Q Drinks
Who is SPS Commerce?
SPS Commerce has been pioneering retail automation since 2001 –– everything from EDI to full-scale retail change management. Our solutions go beyond EDI to enhance visibility, collaboration and communication. When you partner with SPS, you're not just getting best-in-class technology, you're also getting a team of retail supply chain experts who are there to help plan, execute and manage it all for you.