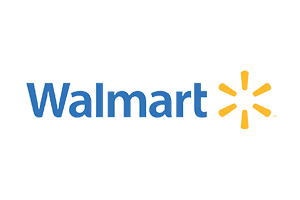 EDI services with Walmart-USA.
Easy EDI compliance and more with Walmart-USA.
Get Started
Add connections easily.
Connect once to the retail industry's largest network and achieve seamless collaboration with all the trading partners you do business with, now and in the future.

"SPS Commerce supports our business vision with a global network that easily allows us to connect with new customers. We've already dramatically improved our order processing efficiencies."
System Manager, AIGO
Start trading electronic data.
Our supply chain experts will help you connect, comply and exchange data with all your retailers. Get set up today and start trading these common EDI documents:

Purchase order (ORDERS, 850)
Invoice (INVOIC, 810)
Advance shipping notice (DESADV, 856)
Product activity data (SLSRPT, 852)
Purchase order acknowledgement (ORDRSP, 855)
And many more!
Digital retail and supply chain solutions from SPS Commerce:

Fulfillment (EDI)
Streamline and manage orders, shipments, payments and returns. Strengthen your existing relationships and easily integrate new partners with our fulfillment solutions.

Analytics
Drive sell-through velocity, improve margins and enhance customer loyalty with insight into sales and inventory data.

Barcode Label Services
Your retailer's requirements for EDI 001 UCC-128 labels, branded packing slips, gift messaging, returns and more are easily satisfied with SPS's EDI Label Service.

Assortment (item management)
Meet consumers' growing demand to access more product information across all shopping channels.

Integrated Fulfillment
Integrated Fulfillment eliminates data entry by sending data directly into and out of more than 100 accounting, ERP, WMS and packing and shipping applications.