Together, We Can Perfect Your Trading Partner Relationships.
Experience the benefits of connecting with SPS Commerce:
Integrates directly into your customers existing Dynamics GP application
Significantly reduce stock outs, overstocks and backorders.
Integrate with countless retailers, manufacturers, 3PLs and more.
Save up to 75% versus traditional software approaches.
Improve ship timelines, inventory positions and sales.
SPS Commerce Integrated Fulfillment (EDI) solution for Microsoft Dynamics GP
More than 80,000 companies trust the SPS Commerce platform.
Here it directly from them after implementing our integrated EDI solution:
"We've been able to continue to grow our sales without making any drastic changes to our core platform for several years."
"Faster turnaround time, less manual work for us and fewer errors for us, which means fewer chargebacks coming to our company."
"Elimination of our EDI backlog, reduced IT costs and increased efficiencies in serving our retail customers."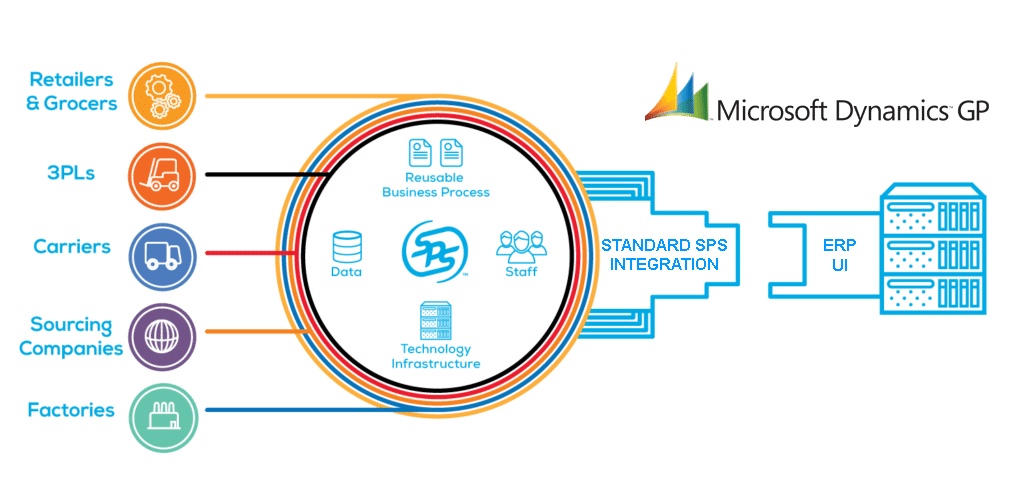 Learn about our Dynamics GP integration
Let one of our experts walk you through the process.