EDI for grocery.
Competing with online grocery giants. Keeping shelves stocked. Incorrect purchase orders. The biggest challenges for today's grocers and food vendors can be solved with smart technology.

Here's how SPS Commerce helps grocers compete with the biggest e-commerce and brick and mortar food retailers in the industry.
Eliminate human error with EDI automation.
Many retail and grocery organizations have adopted some automation via EDI but are still using a manual data entry process for certain transactions. The manual process is prone to human error, which causes several unwanted supply chain issues like lost orders, data discrepancies, missing invoices and much more. By automating orders through EDI, overall operation efficiency improves and human error is reduced, if not eliminated.
Deploy an Advance Shipping Notice (ASN) program.
With the short shelf life of fresh produce on the line, it's imperative to know when your products arrive and how soon they can be restocked. Supermarket chains need the visibility to better manage inventory, margins, traceability and supplier scorecarding in order to maintain a level playing field. For these reasons, successful grocers are embracing the ASN. Walmart and Target are both long time benefactors of the ASN, which has allowed them to expand grocery operations
Process purchase orders in days.
Purchase orders are the life and blood of EDI in the grocery industry. By processing orders faster, grocers can quickly get items to the shelf without the fear of running out of stock. This creates an "endless aisle" effect, which consumers expect. If you don't have the item in stock, the customer will buy from another store. Faster purchase orders leads to better inventory management and happier customers.
Become more digital.
Today's shoppers, especially the millennial generation, are extremely digital. With more than 90 percent of consumers bringing their smartphones into stores, it's important to integrate mobile and digital technology to gain their love, and ultimately, their business. Several leading grocers are giving customers the option to browse deals, make purchases and run a rewards program – all from their mobile device. Today's shoppers expect these options, but grocery organizations need to be prepared to support it through smart technology choices
Outperform the competition.
The grocery landscape is very competitive. The constant threat of losing market share to e-commerce giants, successful grocers must impress consumers in order to thrive. Offering broader food assortment options like organic, gluten free, and all-natural can go a long way for earning customer loyalty. Offering a wider selection requires inventory and sales visibility as well as efficient and accurate supply chain management.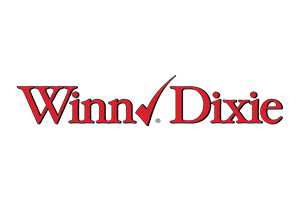 "The best part of working with SPS Commerce was their staff. They are the type of people that you trust and look forward to working with."
In three months, Winn-Dixie and SPS teamed to build and structure a vendor enablement program to onboard Winn-Dixie's nearly 500 indirect suppliers.  Read the story >