Meet your retailer's EDI requirements
When your retail partners ask you to become EDI capable, trust the industry's leading platform.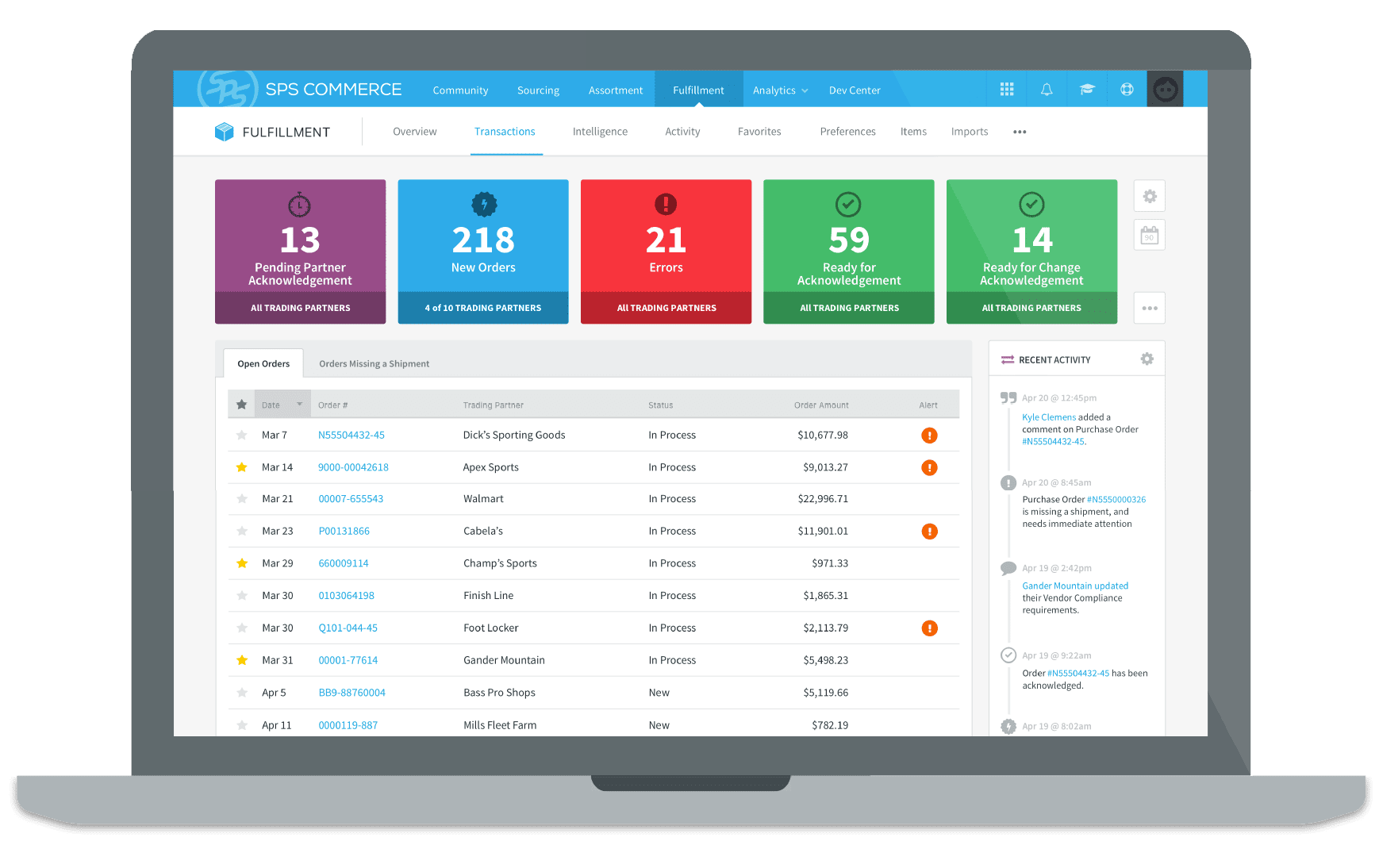 Automate EDI transactions with any trading partner
Integrate with your WithoutWire system and take the next step to a more streamlined and efficient operation.
Eliminate manual entry needs. Reduce errors and inaccuracies. Exchange data seamlessly. Save money with a cloud-based EDI solution versus traditional EDI – many companies discover that monthly subscription costs of outsourcing their processes to SPS cost less than their traditional EDI solution.
Achieve 100% compliance with all your trading partners – eliminate your EDI backlog and keep up to date on requirements. Scale to size effortlessly and efficiently. Get immediate access to the largest network of thousands of pre-built connections to major retailers, suppliers and distributors.
You need an EDI solution that works with the rest of your technology.
That's why we partner with WithoutWire and hundreds of other companies to offer you an end-to-end solution, no matter what other applications you are currently using.
Learn more about your EDI options.
Let one of our experts walk you through the process.

80,000+ retail partners at your fingertips.
Become EDI capable with all your retail customers, including Amazon, Walmart, Target, Costco, SHOP.com and more. Connect once to the largest network in retail, and easily add more connections as your business grows.