Partner community
View all business and referral partners in our network.
Company Name: Tailored Logistics Solutions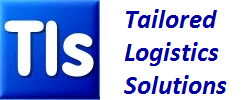 Company Description: TLS provides web-based software applications to help you reduce costs, increase productivity and build stronger customer relationships. We offer an application that you can "tailor" to your needs. Transformations' work-flow processes streamline your operations to manage your business properly and efficiently. Whether you move Truckloads, Broker freight, do Intermodal drayage, LTL, or some combination of these, our application adapts to your needs.
Market Emphasis: Trucking companies under 200 trucks.
Company Website: www.tailoredlogistics.com
Facebook: Tailored Logistics Solutions