Partner community
View all business and referral partners in our network.
Company Name: SRH Consulting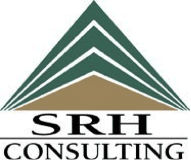 Company Description: SRH Consulting is based in Grapevine, Texas and serves clients across the continental United States. We deliver enterprise resource planning solutions and related services that help clients succeed. Our team includes CPA's, APICS-certified professionals, and accredited technical specialists.
Market Emphasis: ERP for mid-market manufacturing, distribution, and biotechnology companies.
Company Website: www.srhconsulting.com